Being a graphic designer means you can communicate in a visual language. From logo designing to billboards and websites to mobile apps or any other marketing materials, there is so much more a graphic designer of today's era can do, including utilizing tools like an AI logo maker.
However, for a beginner, graphic design can be overwhelming and intimidating. This is especially true if you need help knowing where to begin, what tools are required, and how to develop your skills.
To help you get started, this guide is a graphic design for beginners, particularly those with no designing skills and experience. So, whether you're a student, an aspiring designer, or simply interested in a graphic design job, keep reading!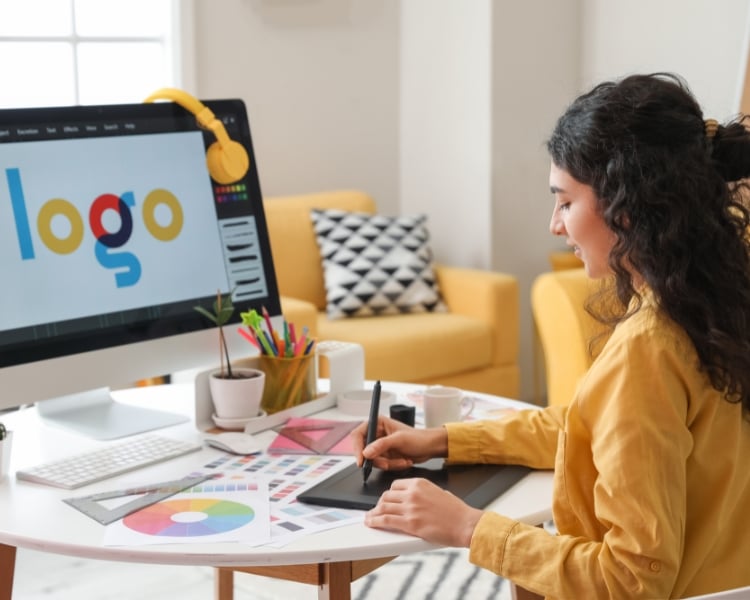 Importance of Graphic Design
We can all agree that graphic design plays a crucial role in our world. It's the field that shapes our perception and influences our decisions. As graphic designers combine visuals, typography, and colors to communicate messages effectively, businesses and individuals can build and recognize a brand.
But suppose you were to ask the most important thing to be a successful graphic designer. In that case, it's the capability to help businesses establish a recognizable and memorable presence in the market. With graphic designers, business owners can instantly convey the values, personality, and professionalism their company has.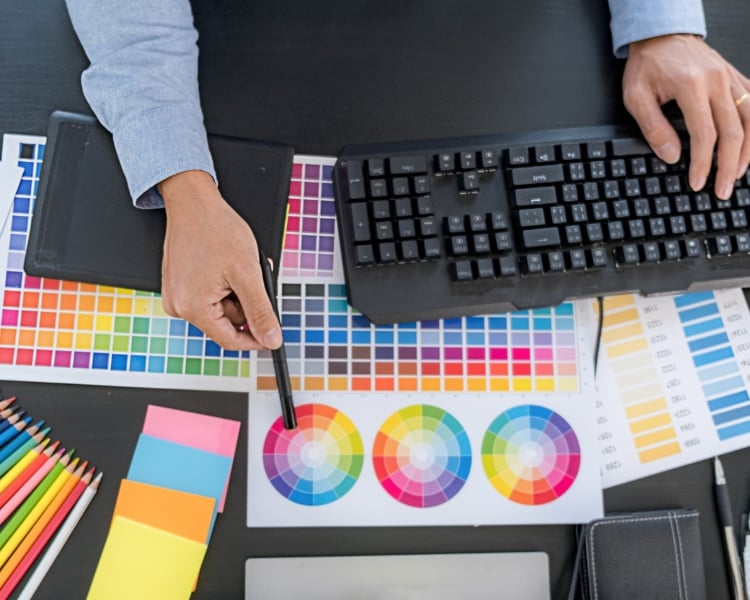 On the one hand, graphic designers make it easy for people to captivate an appealing advertisement, be informed, and be educated. This results in higher user satisfaction and increased engagement.
Essential Skills and Tools for Every Newbie Designers!
If you are learning graphic design for beginners with no experience in designing skills, then you better equip yourself with the essential skills and tools to set a strong foundation in your journey. Otherwise, there's a thin line between being a successful graphic designer and needing more technical skills.
As a self-taught graphic designer, you must have a solid understanding of the basic design principles. This includes composition, color theory, typography, and visual hierarchy. The said principles are considered the building blocks of effective graphic design.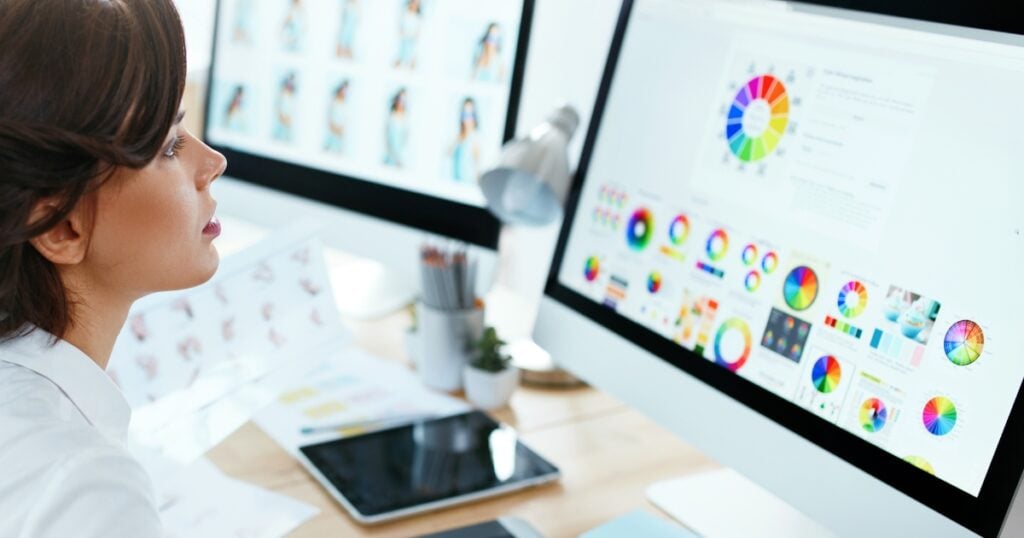 They will guide your decision-making process as you become a graphic designer who creates visually appealing and cohesive objects.
Next is learning the right graphic design software. Adobe Creative Suite is the industry standard and includes software like Adobe Photoshop, Illustrator, and InDesign.
The mentioned graphic design software offers various capabilities for creating and manipulating graphics, illustrations, and layouts. While it may initially seem overwhelming, investing time in learning these software programs will greatly enhance your graphic design skills.
Now that you are equipped with the design principles and tools, you have to figure out how you will have a keen eye for detail and strong attention to typography. Both of these things are essential graphic design skills.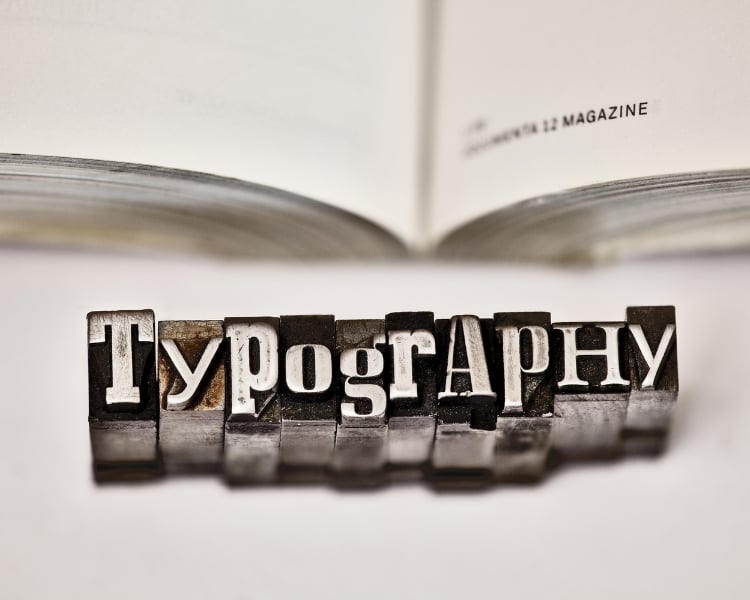 For instance, typography means weighing the pros and cons of different font styles, weights, and pairing options. Doing so will allow you to be the visual storyteller many graphic design jobs require.
Graphic Design For Beginners' Tips
If you are ready to take it to the next level, here are some valuable tips to help you unlock many graphic design jobs and ultimately be successful in the field.
Stay updated with industry trends – You should know by now that the field of graphic design is constantly evolving. Not to mention that there are new techniques, tools, and trends that emerge every single day. So, if you want to stay competitive, keep updated with the latest design trends and technologies and continue learning graphic design software.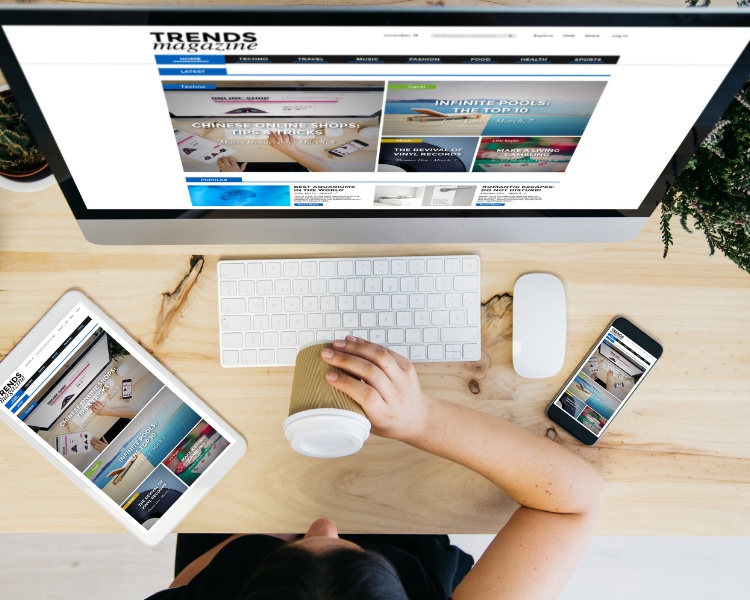 Build a diverse graphic design portfolio – A diverse graphic design portfolio sounds promising to many startup businesses that offer graphic design jobs. Why? Because it means you are willing to explore a range of projects that highlight your versatility, creativity, and problem-solving abilities – even as a self-taught graphic designer. It's also important to include both personal and professional work, demonstrating your ability to work across different mediums and industries.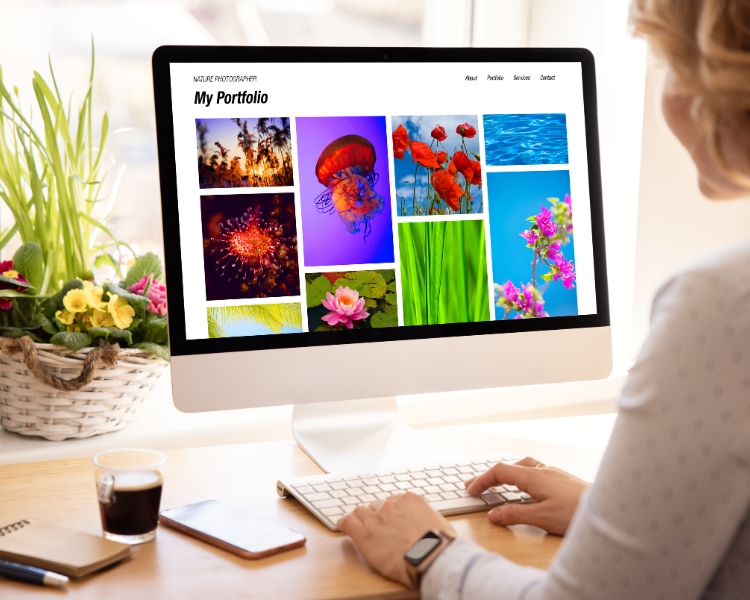 Network and collaborate with other professional graphic designers – Communicate with other professional graphic designers through networking events, online communities, and social media platforms. Doing so can open doors to new opportunities and become the graphic designer you long to be.
Continuously learn and improve – Just like any individual with a passion for their talents, continuously learning and improving lets you stay ahead of the curve. Use online tutorials, workshops, and courses to expand your skill set. Try to seek feedback from peers and mentors and be open to criticism. After all, you are a beginner.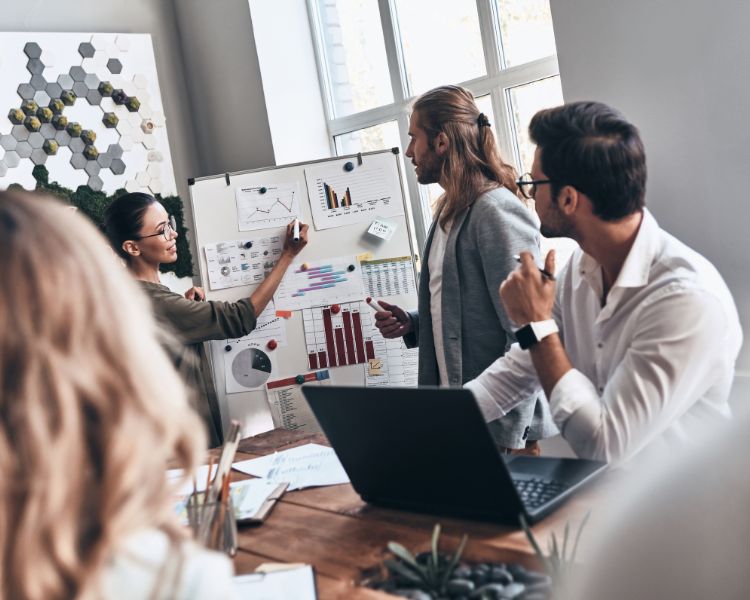 Develop technical skills and cultivate strong visual communication skills – Remember that graphic designers often work closely with clients. And without strong verbal or visual communication skills, they won't be able to present design concepts and collaborate with others.
So, hone these communication skills and try to be your best and most effective team player.
Use this free AI-powered logo maker tool!
Logomakerr.AI is designed with simplicity and efficiency in mind. Be it a self-taught graphic designer or an experienced professional, this AI logo maker tool offers the necessary resources to create a logo that resonates with any audience. The best part? It's completely free to use!
Use our logo maker to create a distinctive logo that conveys your brand's values and differentiates you from competition.
With Logomakerr.AI, say goodbye to the expensive in-app purchases and become a graphic designer instantly. Its user-friendly interface guides you through the entire logo design creation process, from selecting the right icon to customizing colors, fonts, and layouts.
The extensive library of logo design templates and icons ensures endless options, allowing you to showcase your talent and be the business' cherry on top!