Working with the specifics of starting a residential or commercial cleaning service is necessary if you want to succeed. This includes a business name, a list of housekeeping services, cleaning equipment such as a vacuum, broom, mops, and of course, a cleaning logo.
Cleaning and maintenance services are top-rated right now. It's both necessary and profitable, and it's also simple to start.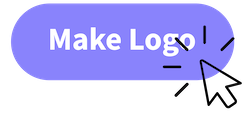 Many homes and businesses require cleaning services and are eager to fill those needs. Here's everything you need to know if you want to start a cleaning business.
Why do you need a cleaning logo design?
A logo is an integral part of any business, and it's the first thing potential customers see, representing your company's image and brand. A great logo can help make your business more successful by making it easier for customers to remember you and portraying your company's positive image.
Cleaning businesses, janitorial services, and maid services are no exception. A good cleaning service logo can help set you apart from the competition and make your business more successful. So if you want to create an excellent logo for your cleaning business, keep these tips in mind.
What elements should a cleaning business logo contain?
There are a few elements that every cleaning business logo should contain. The ideal cleaning logo must incorporate key design components. Although graphics and colors are significant, representing your brand identity requires a planned strategy.
Think of the colors!
Colors in cleaning logos create feelings, identity, and brand perception in customers. Additionally, in commercial and residential cleaning businesses, colors have various connotations.
Colors that go best with a house cleaning company
Blue symbolizes purity, assurance, and integrity
Green

symbolizes being environmentally conscious, inspired by nature, eco-friendly, and traditional

Orange represents energy, accomplishment, novelty, and fun
Pink encourages change, promotes empowerment, and promotes health
Black represents gleaming, powerful, and elegant
White symbolizes simplicity, cleanliness, and safety
Yellow symbolizes vitality, focus, and prudence
Red symbolizes energy, alertness, speed, and warmth.
Shape
Shapes make up a logo's outer elements. They convey a variety of meanings and feelings, including:
Geometric shapes represent arrangement, security, and comfort
Organic shapes symbolize natural forms like leaves and water, implying comfort and friendliness.
Abstract forms represent dynamism and creativity.
Lines
Lines represent divisions, motion, and composition. They act as the building blocks for your commercial cleaning service logos. For instance:
Thin lines suggest fragility
Thick lines are strong
Horizontal lines convey comfort and peace
Vertical lines convey stability
Dynamic shapes indicate lines.
Texture
Sometimes, a logo may contain an image with a textured surface, and this can be used to add depth and realism to the logo.
Types of textures:
Rough: Add visual interest, imply organic forms
Smooth: Simple, professional look
Bumpy: Fun, often used in children's logos
Symmetrical: Represents balance, professionalism
Asymmetrical: Creates a more organic look
Negative space
The negative space in your logo is the area around your logo's main subject. This space can be used to create interesting shapes and add visual interest to your logo.
What's a good name for cleaning services?
When choosing a name for your cleaning business, there are a few things to consider. The name should be memorable and easy to spell and pronounce, reflecting the cleaning services you offer. Additionally, the name should be short enough to be easily used in marketing materials, like business cards and flyers.
Some good name options for cleaning businesses include:
Spotless Cleaning Services
Maid to Order Cleaning Services
Perfectly Pristine Cleaning Services
Immaculate Cleaning Solutions
Simply spotless
Efficient cleaning services.
If you're looking for a more creative name, you could try using puns or wordplay. For example, you could name your business "A Clean Sweep" or "Clean as a Whistle." Just make sure the name reflects the professional image you want to portray.
What's the best way to promote my cleaning business?
There are many ways to promote your cleaning business. Some effective marketing strategies include creating a robust online presence, using social media, and distributing flyers and business cards in your local community.
Additionally, you could offer discounts or promotional deals to attract new customers.
How can I make my cleaning business stand out from the competition?
There are a few things you can do to make your cleaning business stand out from the competition:
Focus on providing high-quality services.
Create a strong brand identity for your business. This includes having a professional-looking logo, using consistent branding across your marketing materials, and creating a memorable slogan or tagline.
Make sure your prices are competitive.
Following these tips can attract more customers and grow your cleaning business.
When creating a logo for your cleaning company, it's essential to remember the elements that will make it stand out and be memorable. A good cleaning logo should be simple, unique, and reflective of the services you offer.
Additionally, consider using negative space, lines, and texture to add depth and interest to your logo. By following these tips, you can create a clean, eye-catching logo and representative of your business.
How do you create your cleaning logo?
There are a few things to consider when designing a cleaning logo design. The most important thing is that your logo represents what you do and who you are.
Here are some tips for creating a cleaning logo:
Keep it simple. A cluttered logo will be difficult to read and understand. Stick to one or two colors and use simple shapes and fonts.
Make it memorable. Your logo should be easy to remember so potential customers can easily recall when they need your services.
Use positive connotations. Every logo should represent positive aspects of the business, and the same goes for cleaning companies.
Avoid common clichés. Certain cleaning-related images are overused and clichéd. Steer clear of these in your logo design.
Be unique. With so many cleaning businesses, making sure your logo stands out from the rest is essential. Be creative and think outside the box.
Make it consistent. Your logo should be used consistently across all of your marketing materials, from your website to social media to t-shirts to your business cards. This will help create a strong brand identity for your business.
By following these tips, you can create a clean, eye-catching logo that represents your business well. You're one step closer to making your cleaning business more successful with a great logo.
Get cleaning!
Creating a solid brand identity for your company is essential for success in the cleaning industry, and a professional-looking logo is a vital part of that identity.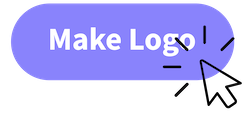 Now that you know what goes into a great cleaning logo, it's time to start designing! If you need some inspiration, check out our gallery of cleaning logos. And if you're looking for professional help, our AI-powered online logo maker and logo editor would be happy to create a custom logo for your business.