Imagine this. You're a construction company owner who's been in the business for a few years. You've built a good reputation and have a few regular clients, but you're looking to expand your business.
One day, you get a call from a potential client looking for a contractor to build a new office building. This is a great opportunity, but you realize that you need to do something to set yourself apart from the other contractors.
One way to do this is by having a great logo. A great construction logo is crucial because it represents your company and its image. It's also one of the first things potential clients will see, so making an excellent first impression is essential.
If you're looking to create a professional construction logo, here are some tips to help you get started! Let's dive right in.
Tips for Creating a Professional Construction Logo
Why do you need a robust logo for your construction business? Because it speaks volumes about who you are and what you have to offer when you present your company to your clients in a certain way.
To help you out, we've gathered some tips on how you can build your construction logo design from scratch.
Understand what a construction logo is and what it represents
A construction logo should be simple yet still convey the essence of your company. By looking at your logo, it should be easy to understand what brand you are or what type of product and/or services you offer.
Any construction logo ideas might include elements like construction tools, blueprints, or buildings.
Brainstorm ideas for your logo
When brainstorming ideas for your logo, consider what makes your company unique. What do you offer that no one else does? What's your company's mission statement? If you already have an idea of what you want your logo to represent, start sketching out some concepts.
Create a sketch of your construction logo idea
Once you have a rough idea of what you want your logo to look like, start drawing it out on paper. Don't worry if it's not perfect – this is just the beginning!
Create a digital version of your construction logo
Now that you have a logo sketch, it's time to create a digital version. Many different software programs can help you with this, such as Adobe Photoshop or Illustrator. Many online tutorials can help you get started if you're unfamiliar with these programs.
Add branding to your logo designs.
If you've started with the digital version of your logo, you can try sketching and adding some branding elements to it, such as colors and fonts. This will help give your logo more personality and make it stand out from the competition.
Likewise, you can do this in manual sketches or drawings as well.
Finalize your construction logo
Once you've finished adding all the necessary elements, take some time to review your logo and make sure you're happy with it. If not, make some changes until you are.  But if you're satisfied, save your logo and use it on your website, business cards, and other marketing materials.
Creating a logo for the construction industry doesn't have to be complicated – just follow these tips, and you'll be on your way to success!
How to Create a Construction Logo in 4 Easy Steps Using a Logo Maker?
Creating a construction logo design is as easy as 1,2,3. With hundreds of logo designs and ideas, you all need a handy construction logo maker like Logo Makerr, reliable Wi-Fi, and a laptop or a tablet. You're good to go in creating the perfect construction logo.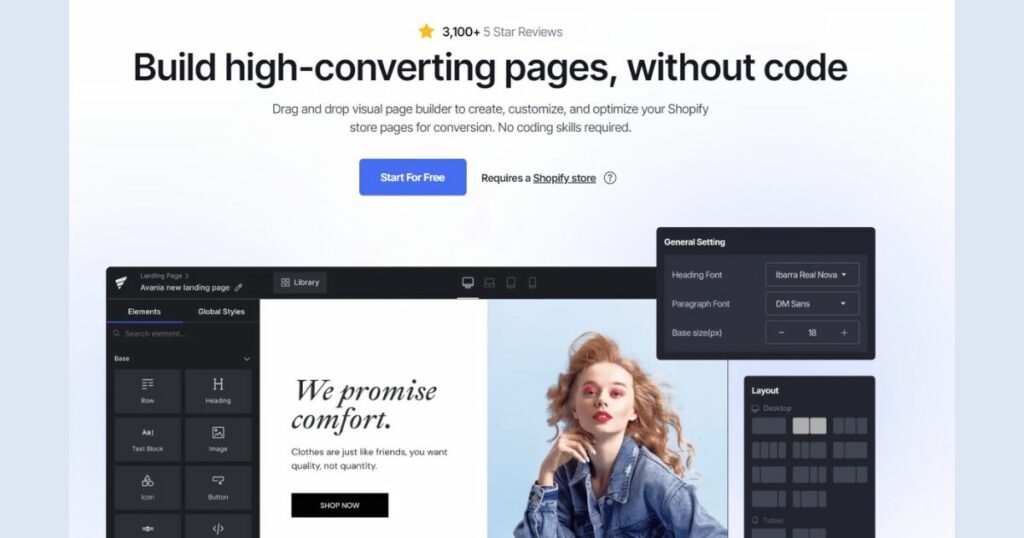 Here's how to create construction logos in a few minutes.
Step 1:
Go to logomakerr.ai and type in your construction business name.
Step 2:
From there, scroll through hundreds of free logo design templates and choose one that suits your construction company better.
P.S. don't worry if you don't see the design you have in mind; you can customize each template according to your business needs!
Step 3:
Once you've chosen your preferred construction logo design, customize it according to your construction company's needs and visuals. Change its symbol and text, add a slogan if you like, choose from hundreds of layouts, and even change its color.
If you're satisfied with the design, you can click 'Preview' and see your construction logo design in action through various mockups.
From there, click on 'Buy' and choose your preferred plan for your logo. You can choose from Basic, Pro, and Brand plans.
The Brand Plan includes downloading your logo design in png, jpg, and other vector files. It also includes Word and PPT templates, Logo Animation, and mockups.
You can use your construction logos to make a business card and marketing materials more interesting!
Step 4:
Once you choose your preferred plan, it's time to download your logo! Congratulations, you can now 'WOW' other construction companies with your new and shiny company logo.
It's time to start building!
A well-designed construction logo can help set your business apart from the competition and create a lasting impression with potential clients. By following these tips for creating a construction logo, you can create a design that accurately represents your construction company and its values while also appealing to customers in the industry.
If you need help getting started, try using a logo maker like Logo Makerr. With hundreds of professional templates waiting to create a custom logo for your business, you're sure to find one that perfectly captures your brand identity. 
So what are you waiting for? Start designing your construction logo today!