You're a business owner who wants to make a good impression on your clients. You've been thinking about making a new logo and decided that a wolf logo would be perfect for your business. But you don't know where to start.
That's where this guide comes in. In it, we'll talk about what wolf logos are, how to design them, and some great examples to get you inspired. We'll also give tips on choosing the right colors and fonts for your logo and show you how to create a vector file.
So whether you're just starting, looking to update your old logo, or even looking out for logo ideas, this guide will help you create the perfect wolf logo for your business.
Why Is A Wolf Logo?
A wolf logo is a powerful symbol that can convey many different messages to your customers. They're often used by businesses that want to appear strong and determined or those looking to target consumers in the outdoorsy market. 
But why use a wolf logo specifically? There are a few reasons. For one, wolves are widely recognized and respected animals, so using their image as your logo can help you build trust and credibility with your customers. They're also versatile animals that can be adapted to fit a wide range of businesses, which makes them a good choice for any company looking for a new logo.
So if you're thinking in going for a logo rebrand and is interested in using a wolf, read on to learn some tips for creating the perfect logo for your business.
Designing A Wolf Logo For Your Brand
Designing a wolf logo representing your business can be fun and challenging. You need to keep a few things in mind when designing your logo.
First, think about what message you want your logo to convey. What is the personality of your business? Are you aggressive and determined, or are you more laid-back and relaxed? Once you have an idea of what you want your logo to say, you can start designing it.
Next, consider the color palette and fonts you want to use. Keep in mind that the colors and fonts you choose will affect the overall tone of your logo. But, if you're unsure what colors or fonts to use, research and find ones that fit your desired tone.
Finally, when designing your wolf logo, keep it simple. You want your customers to easily recognize your company and remember it long after seeing it. So avoid using too many intricate details or designs.
If you follow these tips, you'll be able to create a wolf logo that perfectly represents your business.
Examples of A Great Wolf Logo to Take Ideas From.
There are a lot of great wolf logos out there, and it can be helpful to use them as inspiration when designing your own. Here are a few of our favorites:
Wolfs company
This logo is perfect for businesses that want to appear strong and determined. It uses a simple, geometric design that is instantly recognizable and easy to remember.
They believe that conducting evidence-based research on the value of social and environmental capital improves company performance, well-being, natural resource conservation, and overall sustainable development.
Talk about a sustainable company!
Direwolf logo
The Direwolf logo is perfect for businesses targeting the outdoorsy market. It features a realistic-looking wolf image that howls at the moon, which adds an element of drama and excitement.
Atlanta Wolves
This Atlanta Wolves logo is perfect for businesses engaging in sports. It features a wolf head paired with bold capital letters — making it so apparent that it's a sports logo.
Tips for Choosing the Right Elements Of Your Wolf Brand.
Choosing the right colors and fonts for your wolf logo can be tricky, but it's important to get it right. Here are a few tips to help you out:
1. When choosing colors, stick to earthy tones like green, brown, and black. This will give your logo a rugged, outdoorsy feel that will appeal to consumers in the hunting and camping markets.
2. When choosing fonts, stick to simple, easy-to-read fonts like Arial or Verdana. You want your customers to be able to quickly and easily read your logo, so avoid using a fancy or intricate style.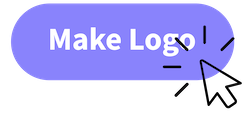 3. If you're unsure what colors or fonts to use, research and find ones that fit your desired tone. There are a lot of great resources out there that can help you find the perfect colors, fonts, and images for your wolf logo.
4. When choosing the image for your logo, ensure it's relevant. You can choose from hundreds of styles and royalty-free photos online and start from there.
Always remember that designing a logo is art, so make sure to have fun with it!
Creating A Wolf Vector Art For Your Brand.
Creating vector graphics for your wolf logo is a great way to ensure that it looks sharp and professional. Here are a few steps to help you get started:
1. Start by downloading any vector editing software like Adobe Illustrator or Inkscape. However, if you're not a designer or don't have creative blood in you, you can always use Ai logo maker apps, and customize a wolf logo design according to your business's goals.
2. Next, create a new document and import your wolf logo design.
3. Once your logo is imported, use the vector editing software to trace it. This will create a vector version of your logo that you can use for print or online purposes.
4. Finally, export the file as a PDF, SVG, EPS, or any type of file format and save it in a safe location for future use.
Who Let the Wolves Out?
Creating a wolf-inspired logo for your business may be daunting at first. But with the right tools, resources, tips, and tricks, you'll be able to create a wolf logo fit for a robust brand — not to mention one that shows you off to the world.
Use our logo maker to create a distinctive logo that conveys your brand's values and differentiates you from competition.
So this is your sign to get the project started!