Logos have always been an essential part of business branding and marketing. They are the face of a company, representing everything that business represents.
A good logo can make or break a company, which is why businesses have been searching for the best logo maker for years.
There have been many changes in the world of logo design over the years, but one of the most recent and revolutionary changes is the 4D logo design.
For brands and graphic creators, a 4D brand logos offers up a whole new world of possibilities. They're more than just a live-action image or any written material. They are an immersive experience that can engage customers and set businesses apart from their competition.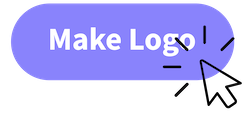 But even though this evolution in branding is still in its early stages, it will become popular in the coming years. So, if you want your services or business to stay ahead of the curve, it's time to consider 4D logos!
What is 4D Logo Design?
4D logos are a new type of logo that considers the fourth dimension – time.
These design types use computer graphics to create the illusion of depth and movement, making them more appealing and memorable for many.
What makes them entirely different is the fact that they're not just static images, but they are alive and constantly changing, reflecting the world we live in.
Some designers still consider traditional logo templates, such as logo text, font, and even icons, and incorporate them into 4D effects.
The 4D Logos are created to be versatile, allowing them to morph and evolve as your company grows and changes. They're also easy to print and reproduce on various print and digital media, making them ideal for companies looking to establish a truly unique and memorable brand identity.
How 4D logo designs are helping designers and companies?
Most people recognize brands that offer new products and services in the market. If they've seen your establishment with a one-of-a-kind logo design from afar, they'll take a closer look that can leave a positive impression on your brand.
And that's it! You just got their interest.
Likewise, businesses seek to demonstrate that they are continually progressing and evolving. What better way to do that than by applying a 4D logo design?
The 4D logos are not like the traditional logos that we see everywhere. They're generally unique, captivating, and can quickly grab attention.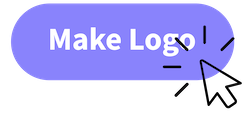 Aside from being visually appealing, they also have a symbolic meaning that businesses can use to represent themselves and stand out from the competition. In short, they are a great marketing strategy that can build an emotional connection with their customers that can last a lifetime.
On the other hand, Designers are constantly looking for fresh and innovative ways to showcase their skills. This trend has helped many designers get more recognition from their clients. It can also make an impactful first impression for their abilities that can help them win more clients and partnerships.
The other benefits of 4D Logo Designs include:
Helping businesses build brand recognition and trust.
Enhancing business credibility as they often appear more professional and high-end than traditional or standard logos.
Allowing for greater flexibility with branding in a variety of different mediums, in and outside a website.
Keep up with the latest trends and changes in the market.
Create an online presence to target more audiences.
The sky is absolutely the limit when it comes to 4D logo designs!
The 4D logo designs are helping designers and businesses create unique and memorable customer experiences.
They're more visually appealing and engaging and can provide a wealth of benefits for designers and businesses looking to create a memorable brand or business name in the industry. Given all these benefits, it is easy to see why 4D logos are the future logo design!
How can Logomakerr.AI Help Create a 4D Logo?
Logomakerr.AI is an AI logo maker and the perfect place for business owners to create 4D logos. We are proud to have a diverse range of logo design services that can assist businesses and brands in developing a more dynamic and engaging visual identity.
With our easy-to-use online tools and interface, you can quickly generate and customize royalty-free professional 4D logos and other related layout in minutes!
Create a logo with AI in seconds!
If you require more assistance with the design process, you may contact our skilled team of designers, who will collaborate with you to produce a 4D logo that accurately portrays your business and increases its effectiveness.
The 4D logos are designed to be more visually stimulating, with animation and other effects to create a more interactive experience for the viewer.
If you're looking to take your brand and business to the next level, our 4D logo design service is the perfect way to do it!