The right logo design can make a difference, whether it be an iconic image representing the company's goals or a geometric logo design focusing on simple, clean shapes with underlying meaning and purpose.
But if you were to ask many brands such as Adidas, Target, Spotify, Red Cross, or The Olympics – especially "The Olympics," a geometric logo is one of the reasons why they are successful in their respective industries.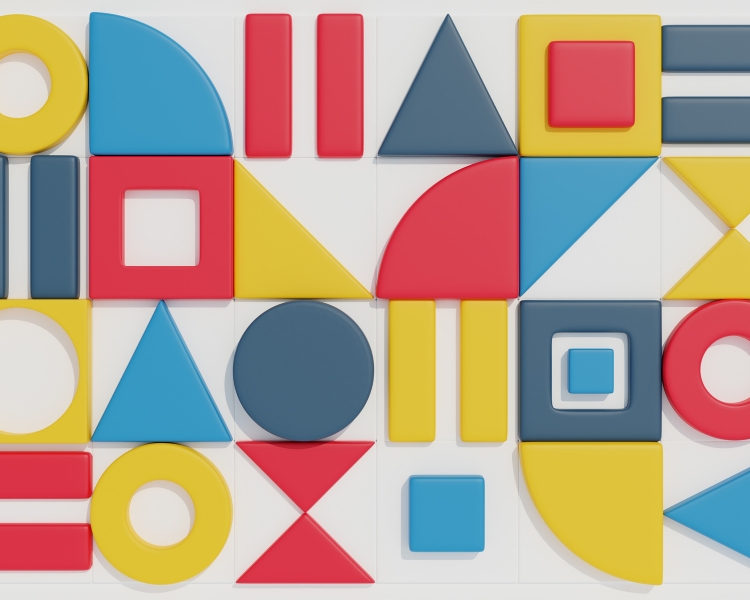 And what's not to like? Aside from creating a sense of symmetry, balance, and order, a geometric logo design emphasizes different shapes that convey a sense of strength, stability, and professionalism.
So, without further ado, let's look at how you can make a geometric shape logo and take inspiration from 5 design examples we'd like to share!
What is a Geometric Logo?
A simple geometric logo typically encompasses basic geometric shapes to represent a brand. These geometric shapes are precise, symmetrical, and visually appealing, which makes them a popular choice for creating impactful logos that are memorable to the audience.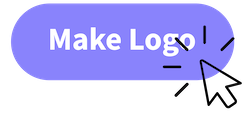 Each geometric design carries unique symbolism and meaning, from circles and squares to triangles and hexagons.
For instance, a circle is perfect for a brand that wants to signify unity, inclusiveness, community, and perfection. This shape has been used by many famous brands like BMW and Starbucks to create a feeling of stability and familiarity.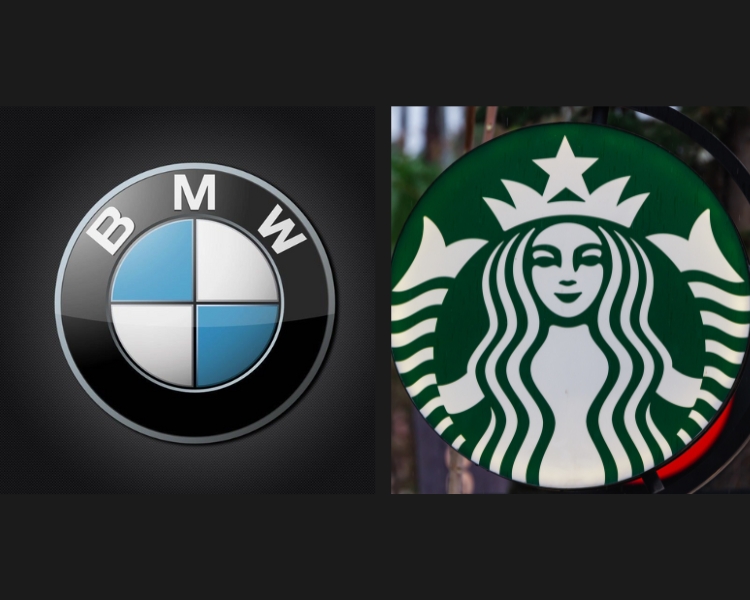 On the other hand, squares and rectangles exude a sense of stability, structure, and balance. Many tech companies, such as Microsoft and Adobe, have square or rectangular logos to convey a sense of reliability and precision.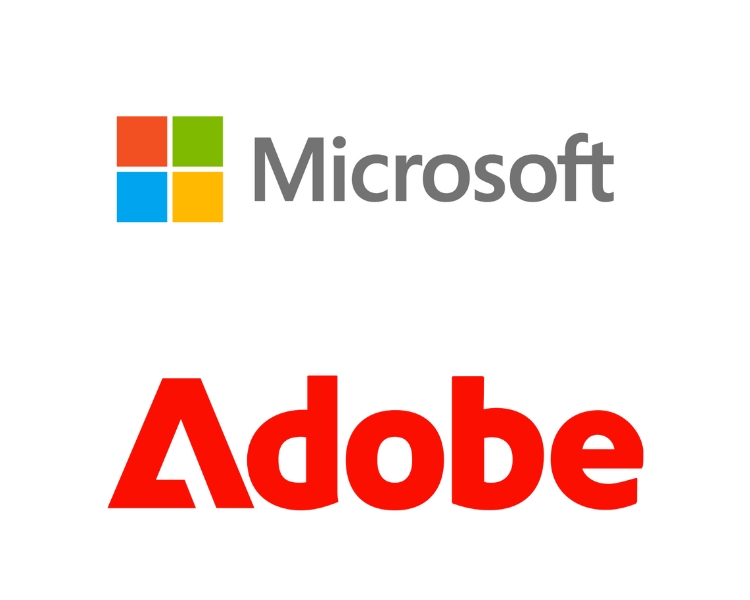 Another crowd's favorite geometric shape is a triangle. Its sharp edge and dynamic angle evoke a sense of progress and direction. Brands like Adidas and Delta Airlines showcase a triangular shape to their logo because they communicate their sense of motion and forward-thinking to their audience.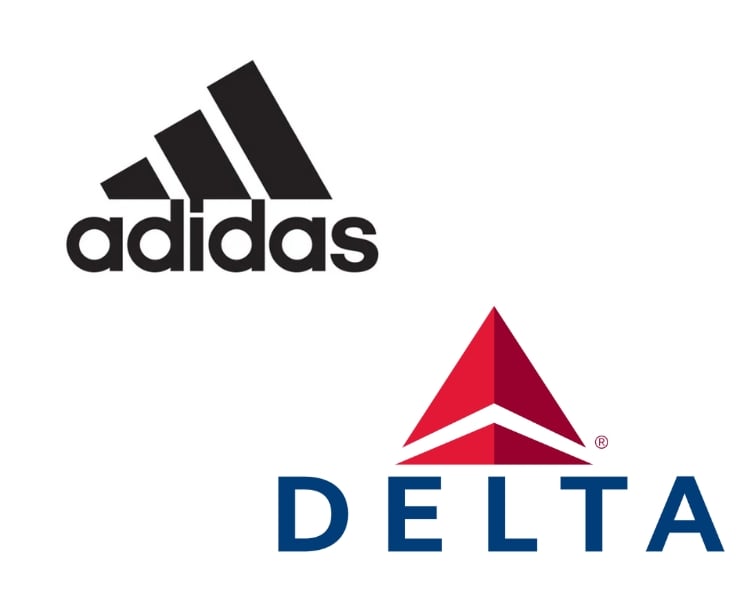 How to Make a Geometric Logo?
Before using different tools and resources to make a geometric shape logo design, it's essential to understand that there are key steps to consider.
First, define your brand identity. This means clearly understanding your brand values and target audience. Without doing so, you won't be able to reflect your brand's essence accurately.
Next is to gather inspiration and research. Take the time to explore and gather inspiration from existing geometric shape logos that resonate with you. Look for unique design elements, color combinations, and typography used in these logos to spark your creativity. The brands that we mentioned earlier might help, too!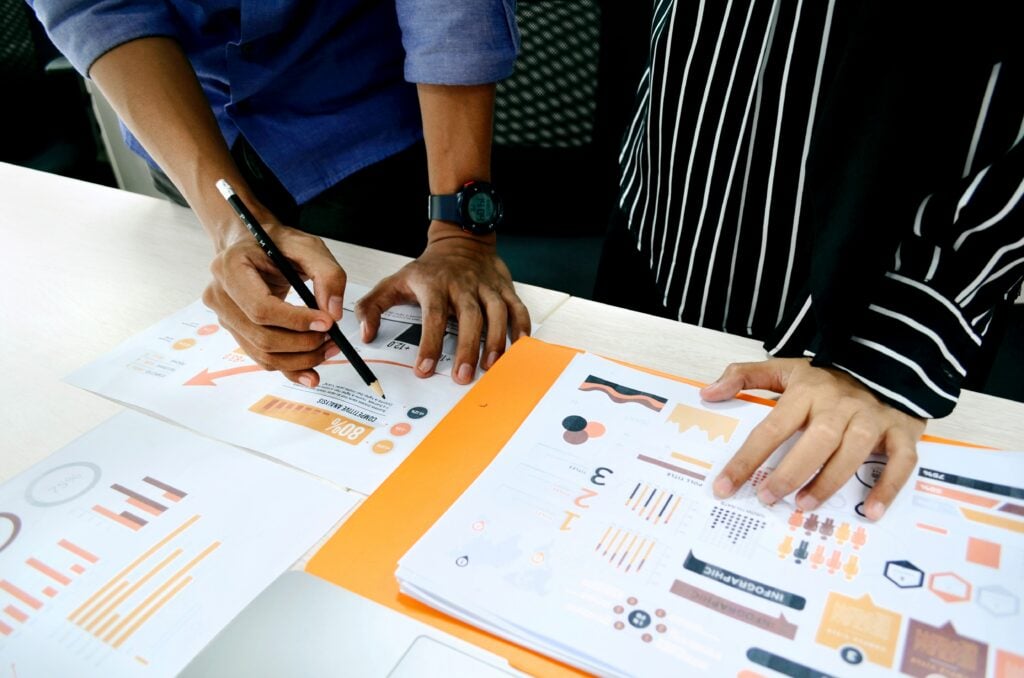 The third is sketching out your simple or complex ideas. After gathering inspiration and a little background research, you are more likely to know how you want your geometric business logo. So grab a paper and pencil and experiment with different combinations, angles, and proportions until you find a design that captures the goal of your business. And make sure you communicate complex ideas through your design.
Another step in how you can successfully make a geometric shape logo is by choosing the right software. From Adobe Illustrator, Inkscape, or Canva to AI logo creators, the sky's the limit when deciding what type of resource enables you to translate your sketch into a digital format!
Use our logo maker to create a distinctive logo that conveys your brand's values and differentiates you from competition.
Finally, create and refine. Try rotating, scaling, or combining basic and organic shapes. You may also use color schemes and transparency effects to add depth and dimension.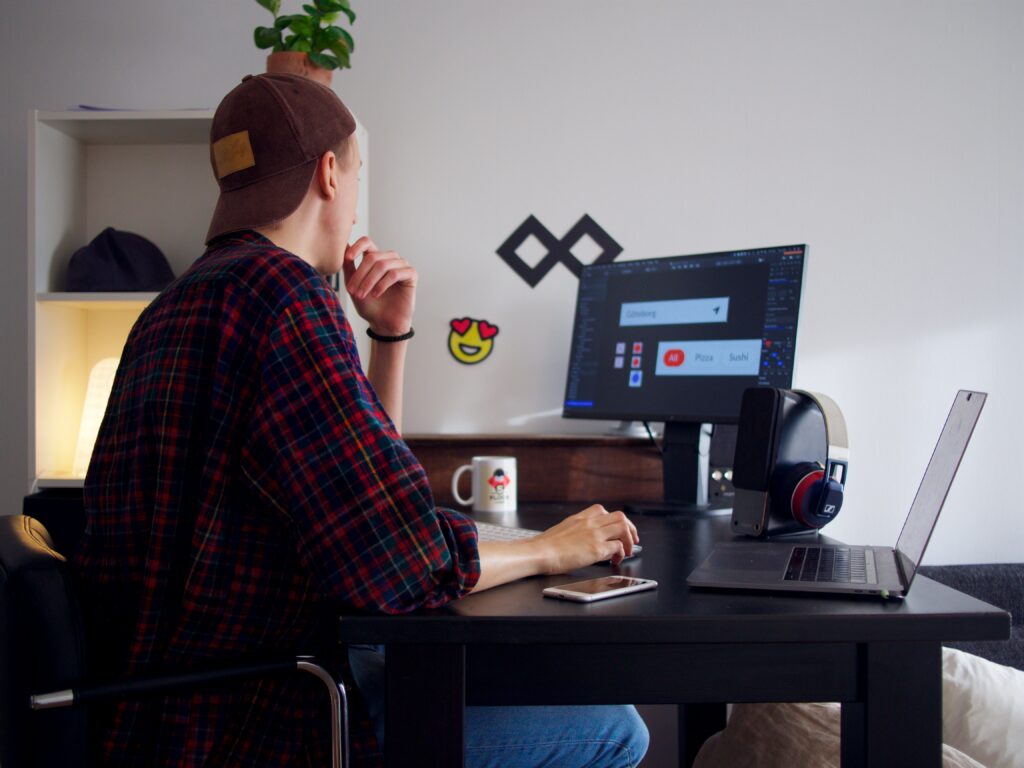 Remember to remove any unnecessary elements, complex patterns, or any details that may clutter the overall composition. As usual, save your newly created geometric logo in your preferred file format.
Create Your Geometric Logo Design with an AI Logo Maker
Logomakerr.AI is a user-friendly online tool that allows you to unleash your creativity and design skills. You can choose from a wide range of customizable templates specifically designed for simple geometric shapes and logos – just like what we've shown in the examples above!
This AI logo generator available templates feature clean lines, sharp angles, and symmetrical, simple shapes synonymous with geometric designs.
Create a logo with AI in seconds!
If you're wondering what the beauty of using an AI logo maker to create a geometric shape logo is, it offers a seamless and hassle-free experience. You input your business name and industry, and the AI logo maker generates a selection of logo designs tailored to your preferences.
You can customize the colors, fonts, and layouts from there to reflect your brand identity!