Ganesha is a God for all seasons and the Lord of beginnings, whose blessings are sought before beginning anything new.
Ganesha has several forms and attributes that make him an embodiment of every virtue imaginable. While some of his forms are complex and difficult to comprehend, others are simple enough for children to understand.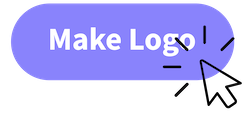 Ganesha is full of meaning, from his regal elephant head to the tiny mouse that drives him around. Each form gives a meaningful interpretation.
Here's a casual glance at what each part of the Ganesh logo means:
Elephant Head
The elephant head denotes wisdom and knowledge and embodies excellent strength and power when needed.
He was selected because every word of the epic Mahabharatha that the wise man Vyasa said had to be understood and written down as he said it. He could do things that no one else, not even the gods, could do.
Four Hands
He has two hands that are up and two that are down. In many cases, the upper right hand holds a rod-like object commonly used to goad an elephant to move faster. His role as God keeps us moving in the right direction. In Sanskrit, it is called an Ankusha.
Meanwhile, in His upper left hand, He is shown holding a knotted loop, like the kind we use to tie up a cow so we can own and control it, also known as Pasha in Sanskrit. It is a soft tool He uses to pick up everything that gets in his way.
His lower left hand, which holds the broken half of his tusk could be interpreted as his willingness to sacrifice for a worthy cause. The other hand is holding a Modak, a sweet that He enjoys and suggests the sweetness we experience when our soul discovers true and eternal inner joy.
Occasionally, the lower left-hand shows an open palm facing upwards which could mean He is there to protect us from fear. The lotus bud in the upper right hand is a sign of enlightenment.
The other hand on top holds a conch, also called a Shankha, which always stands for something good and calls us to realize our true inner selves. It is a prominent part of any religious ceremony to blow a Shankha.
The potbelly, ears, feet, and mouth
The big belly represents generosity and prosperity – something we all wish for ourselves or our loved ones!
His big ears represent patience and long-suffering because he listens to everyone's problems patiently without losing his temper or getting upset by them! His big feet represent good conduct towards others in society – how he behaves with people around him!
Lord Ganesha and The Mouse
Ganesha is incomplete without this beautiful mouse, as seen in pictures and portrayals worldwide. The fact that he rides on a common animal shows how modest he is.
How Can Ganesha Logo Inspire You?
When all of Ganesha's symbols are put together, it's easy to see how good he is. It's a great example of how one uses symbols to communicate what one wants to say.
So, what does this say about your brand? Suppose you're running a religious-type or spiritual branding for different purposes. In that case, you can easily add vector images or free stock art photos that convey the standard message of spirituality – like gods, goddesses, a flower, or an animal.
But if you want something different, you can search through a logo template online with an AI logo generator like Logomakerr.AI. Among each template is the free customization option you can use to tweak the background, colors, layout, icons, and more! You can even download it with any file format or vectors used in various marketing materials.
Use our logo maker to create a distinctive logo that conveys your brand's values and differentiates you from competition.
So, if a company wants to grow its brand, it should create a symbol like a logo design to convey its message to customers. It's made possible with the help of Logomakerr.AI!