Combination mark logos are far from one of the most popular types of logo design. Did you know that you can also create them using Logomakerr.ai?
An icon + a wordmark altogether?
Creating a combination mark logo can be daunting, especially if you're not a graphic design expert. Fortunately, with the advent of online logo makers like Logomakerr, designing a stunning combination logo has always been challenging.

But before customizing your design, how would you describe a combination logo?
Whether a small business owner looking to create a professional logo or a freelance designer seeking inspiration, this blog will provide the tools and knowledge you need to create a stunning combination mark logo that truly represents your brand.
What is a Combination Mark Logos?
A combination mark logo is a type of logo that combines both text and symbol elements.
Unlike logotypes relying solely on text or symbols, a combination mark logo allows for a more versatile and expressive design approach to convey a brand's message and personality effectively.
This type of logo is popular among businesses because it offers the benefits of text and symbol elements, making it more recognizable and easier to remember for customers.
One well-known example is KFC. Its famous depiction of Colonel Sanders' portrait is accompanied by bold K + F + C lettering with a color palette of white, black, and red.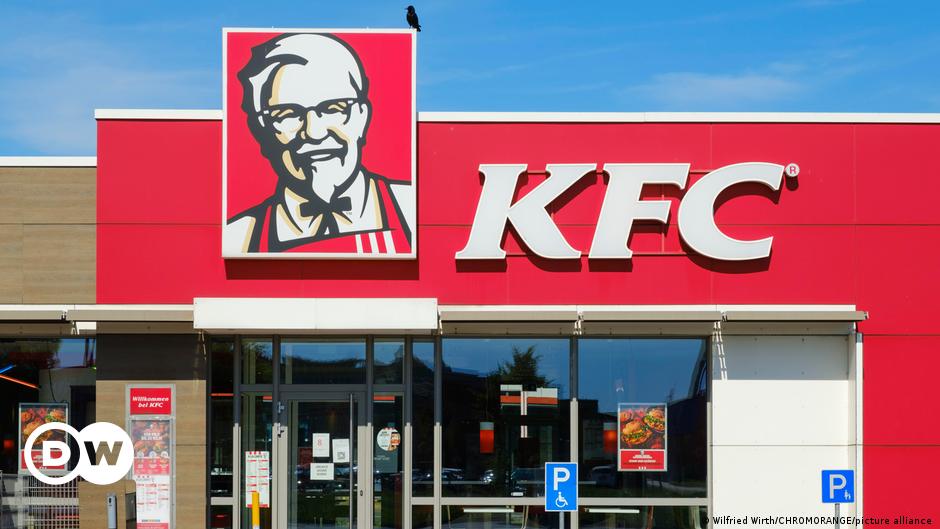 Combining the iconic Colonel Sanders image and the distinctive lettering creates a powerful and cohesive representation of the brand's identity.
Other Examples of Popular Brands with Integrated Combination Marks Logo
In branding, a well-designed logo is crucial in establishing a strong visual identity for a business.
One type of logo that has gained immense popularity among successful brands is the combination mark logo, blending text and symbol elements into a cohesive visual representation.
Let's explore some of these brands!
Puma
Puma is a renowned sports apparel and footwear company, showcases a combination mark logo that reflects its athletic and dynamic nature.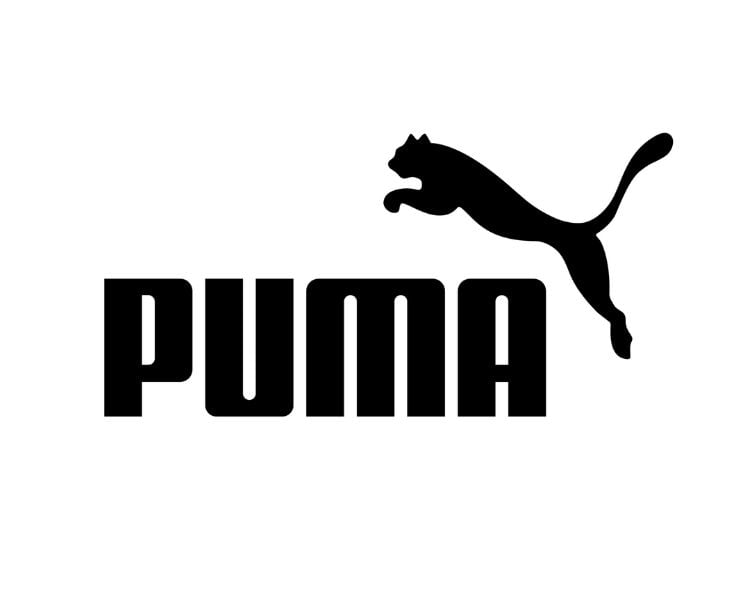 The logo features a leaping puma silhouette, symbolizing strength and agility, alongside the brand name written in sleek, capitalized typography. This combination mark embodies Puma's commitment to performance and style.
Lacoste
A renowned luxury clothing brand that features the famous green crocodile symbol, representing elegance and strength, placed adjacent to the brand name in uppercase letters.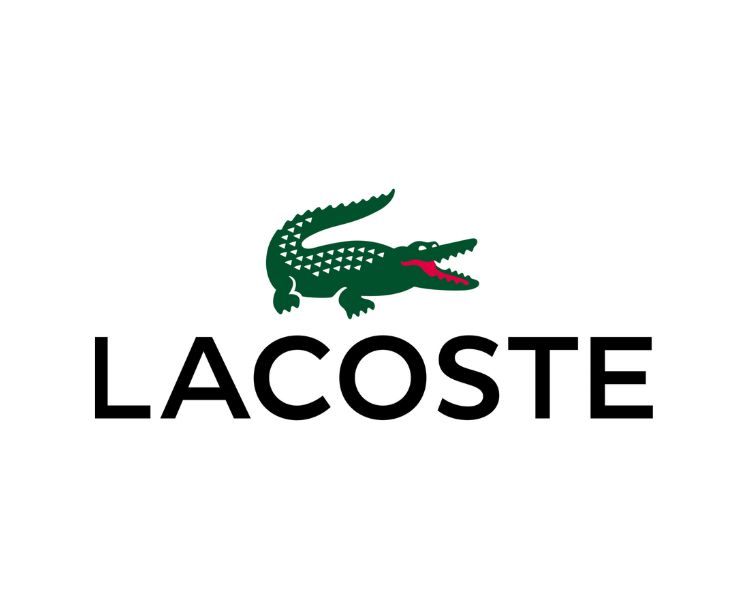 This combination effortlessly communicates Lacoste's heritage and commitment to high-quality fashion.
Mastercard
Since MasterCard is the leading global payment solutions company, its brand image reflects trust, reliability, and seamless financial transactions.
The logo comprises two overlapping circles, one red and one yellow, with the brand name written in bold, lowercase typography in the centre.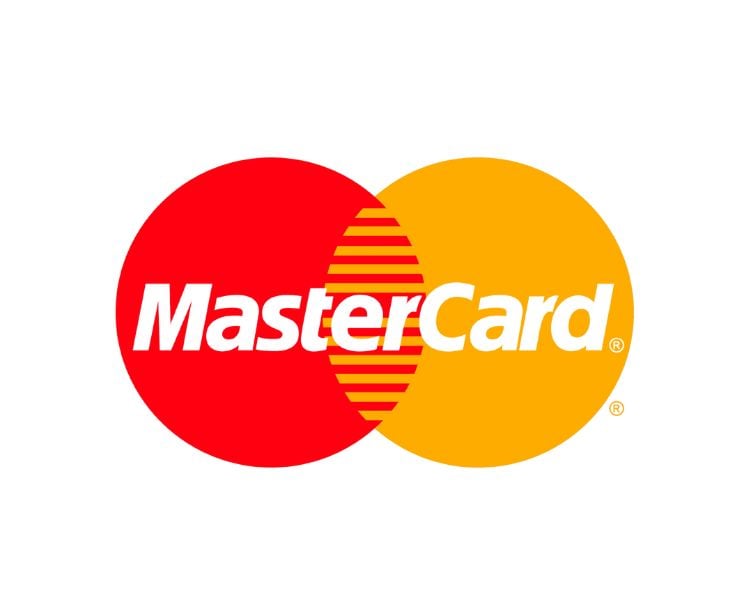 This combination mark effectively represents Mastercard's secure and globally accepted payment network role.
Other famous combination logos include PayPal, which features a stylized double P symbol merged with the brand name, and Burger King, which features the brand name in a distinctive font between two patty buns.
These combination mark samples show why these logo designs are popular among brands who want to create a timeless and memorable brand identity.
Designing Combination Mark with Logomakerr.ai
Once you head into Logomakerr.ai and add your brand details and preferences, our software will generate thousands of logo design templates.
These can be a mixture of combination marks, emblem logos, or wordmark logos alone.
Let's say you're running the Admira Photo Session brand. You like the layout, the font, and the colors within, but you feel like something is lacking about the icon.
That's when you combine words with a logo symbol for your brand!
So how does it work?
Our logo-maker tool will lead you to this page (as seen in the photo below).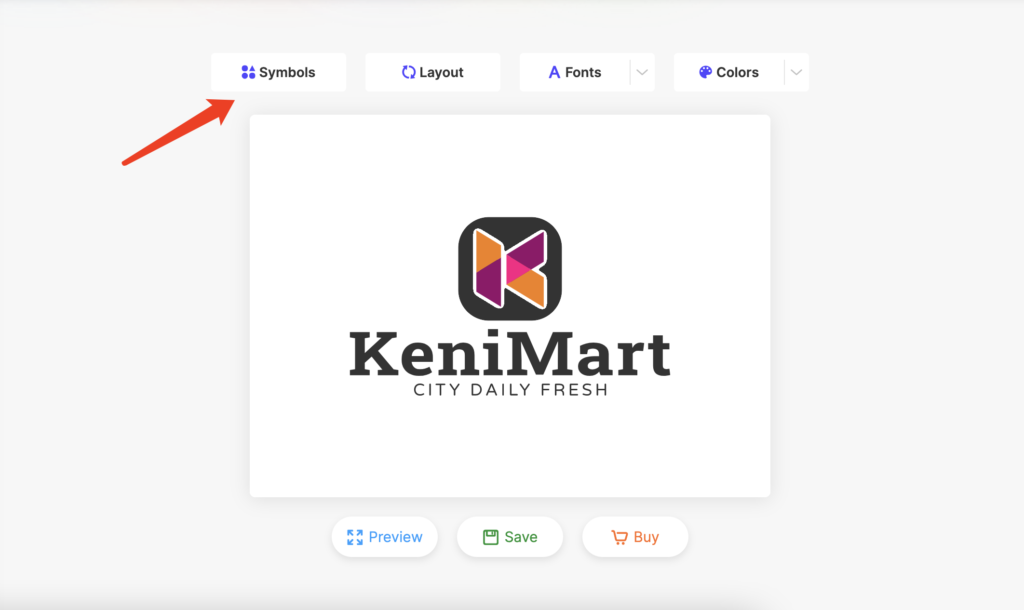 At first, you might be tempted to click on the "symbols" tab on the navigation bar. But once you click it, it'll show many other suggestions related to the 'current' icon featured within the logo.
So instead of clicking on the 'symbols' tab, tapping on the icon itself, more thorough options will be shown on the left side of the canvas.
On the search menu, type in the keyword you want to replace the existing icon with. And since you're running a photography brand, you might as well start with something generic like a camera or photography.
With the new symbol selected, you can move it around the canvas, experimenting with different placements until you achieve the desired look and feel. Take time to align it perfectly with the rest of the design elements.
Once everything's in place, go ahead and save your brand logo design or directly buy it *wink*
Super easy, isn't it? With Logomakerr.ai, designing a combination mark logo for your brand becomes a breeze. The platform provides a user-friendly interface that allows you to customize and personalize your logo design with just a few clicks.
But whether you would want to create other types of logo designs like a wordmark logo, a mascot logo, or an emblem logo, we've got you covered!
Say goodbye to complex design processes and enjoy the simplicity and convenience Logomakerr.ai offers for all your logo design needs.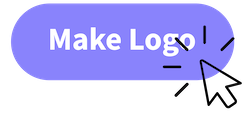 Yes, with Logomakerr.ai, the possibilities of your branding are endless!