Over 85% of consumers rely on videos such as Instagram Reels, YouTube shorts, or vlogs when buying a product online.
The logo design branding or social media marketing strategy may not pique the interest of your audience and have them proceed to the next step of the consumer buying process.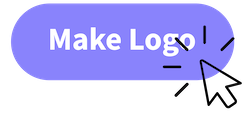 Despite this, many businessmen – especially startups, are having a hard time producing brand-oriented videos that can quickly grab the attention of their target market. The process is time-consuming, but generating one video takes more than proper equipment.
Fortunately, so many AI-powered video makers allow you to tell a story more effectively than other formats. In this blog, let's look at these three popular AI video makers that cater to different segments of your audience!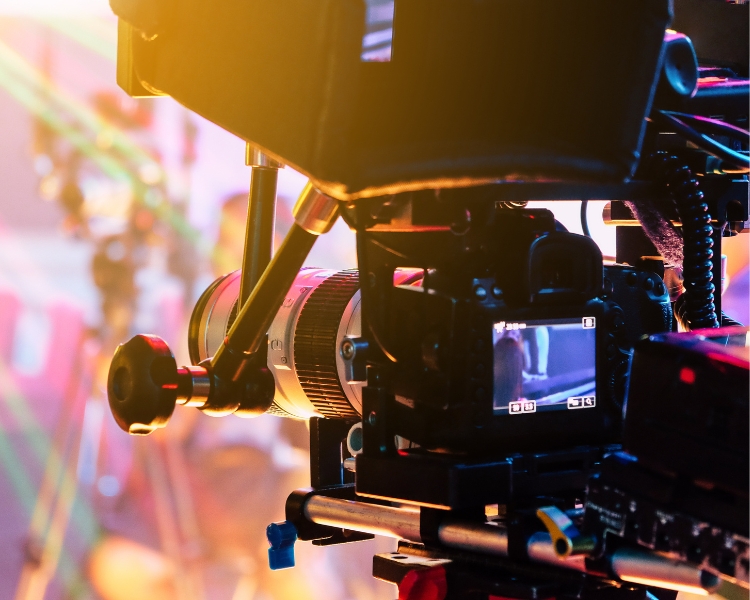 The relevance of AI Video Makers to your brand
Most AI Video Makers are free to use and user-friendly. So, whether you are an experienced video editor or have yet to learn, you can create informative videos for different social media channels for your brand. Here's why you should do it:
Increase your customer reach – With AI video makers, you can create content that can be prioritized on many social media platforms if it has the right algorithm.
Better Storytelling – The human brain processes visuals 60,000 times faster than text. So, what's a better way to craft content that allows you to create an emotional connection with your audience than videos, right?
Create diverse content – When it comes to social media audiences, we can all agree that they have diverse preferences for media consumption. Some prefer reading (blogs and articles), while others prefer watching videos.
Mobile-friendly and shareable – 85.88% of the human population have smartphones. So, if we say people are more likely to watch videos today because of their handheld devices, that's true. More so, making video content ensures that you reach and engage your audience effectively.
Offers analytics and insights – Most social media platforms provide detailed analytics for video content, allowing you to track metrics like views, engagement, and audience demographics.
In a nutshell, the relevance of AI video makers to your brand allows you to get a tool for building and maintaining a strong online presence and adapting to evolving trends in digital marketing.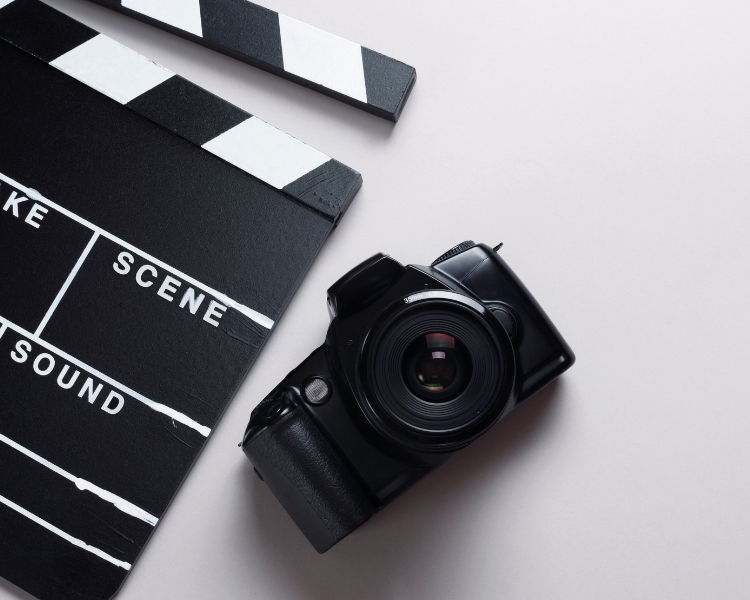 Top 3 AI Video Makers for AI-Generator Contents
Watching videos is easy – crafting one, well, is not. As it happens, doing your research, getting all the footage, writing and telling a script, and editing everything can consume much of your time.
Doing so might not be worth it for first-time small business owners with little to no employees. To help you get through it, here are the Top 3 AI Video Makers that save so much of your time!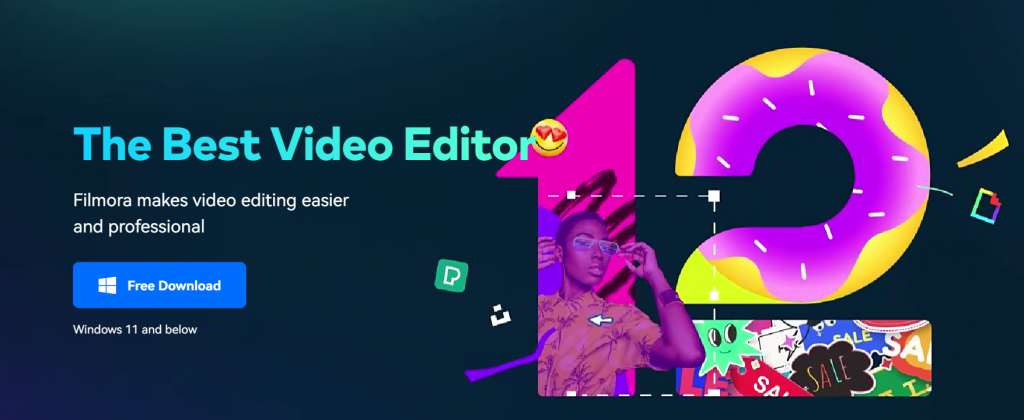 Wondershare Filmora is a powerful AI video maker with a wide range of features to enhance any imaginable video. No need to spend hours tweaking every detail – sit back and watch your story come to life!
With Filmora's intuitive interface, a library of effects, transitions, and the favorite of many – templates, the tool allows you to create professional-looking videos in no time.
More so, the AI technology of Filmora assists in automating tasks for your video, like color correction, audio enhancement, stabilization, and other features that save you valuable time and effort.
Notable Features
Available in Windows, Mac, iOS, and Android
Offers learning resources
AI motion tracking
AI audio stretch and denoise
AI silence detection and AI removing background
Price
The free plan of Wondershare Filmora allows you to edit videos but with a watermark. The annual plan with access to ALL TOOLS goes for $67.97 per year.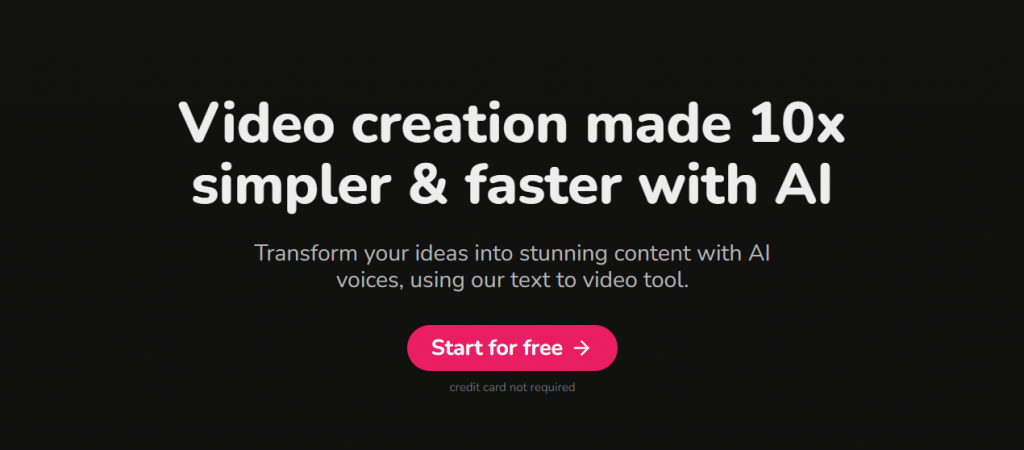 Fliki is the speedster of the bunch. It's another popular AI video maker that simplifies any video creation process. With Fliki's user-friendly interface and intelligent features, the tool will enable you to create engaging videos effortlessly.
The tool also zips through your content, applying filters, transitions, and effects in the blink of an eye. But what sets Fliki apart the most from its competitors is it analyzes your video content using AI algorithms. Then, it suggests suitable edits, overlays, effects, and other features that prevent you from adjusting manually.
With all these features combined, Fliki is the easiest way to produce short social media videos like Reels and Shorts.
Notable Features
Simple and effective text-to-speech intonation controls
User-friendly
Allows you to change the feel of the voice in simple controls
Price
You can use the Standard Plan of Fliki for only $28 a month. If you opt for a budget-friendly Free Plan, you can access the tools of Fliki for five months and save a watermarked video only up to 720p.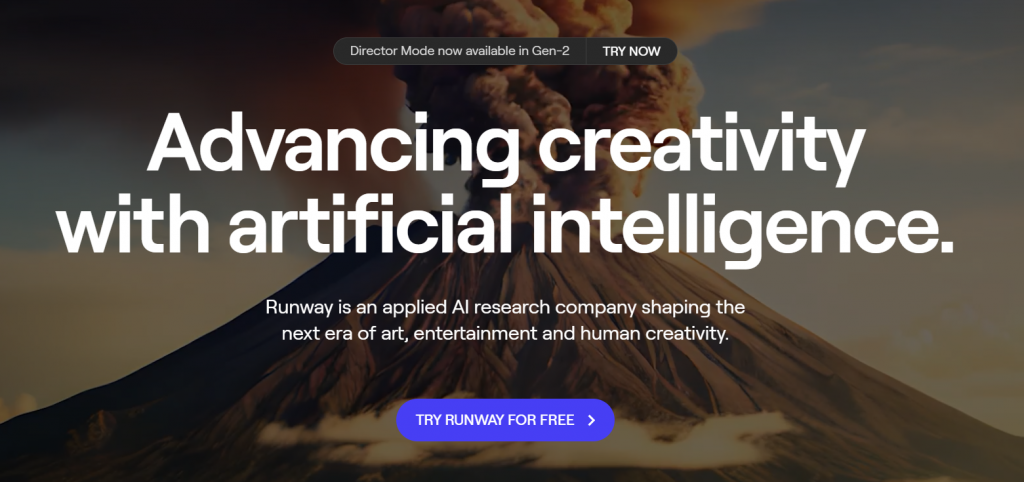 This is a tool with cutting-edge technology. Runway can take your video creation to the next level with AI. How?
Well, it leverages machine learning algorithms to generate dynamic and realistic video content. By using this tool, you can transform images, illustrations, or texts into video sequences.
Runway is the creative genius who can transform your videos into art.
Moreover, Runway's AI-powered video generation process allows you to reduce the time needed for designing, conceptualizing, and animating your videos. The result? Impressive videos with unprecedented efficiency to your brand!
Notable Features
AI video polishing features with Green Screen
Object removal
Text-to-video and image-to-image generation
Image section replacement
Price
Runway's free plan offers 125 video credits to use different AI features, three projects, and a 720p export. The Standard plan, however, offers over 600 video credits and lets you export up to 4K for only $15 a month.
Use this Free AI-Powered Logo Maker for your other branding needs.
If you are starting a small business, there may be better moves than immediately diving into video creation as a primary marketing strategy. Start with baby steps and build your brand from the ground up.
You can use Logomakerr.ai to build your company's first-ever logo for free. Artificial Intelligence powers the tool and offers many logo creation tools such as color schemes, default fonts, industry blending, icons and symbols, and so much more!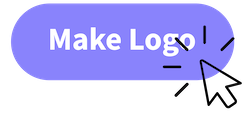 Turn your brand into something today. Start with Logomakerr.ai.