We can all agree that artificial intelligence is no longer a buzzword in business. From using AI software to make a logo to staying ahead of the game, the rise of AI technology has indeed had a beneficial impact on the business processes and overall productivity.
In fact, the modernism of AI allows entrepreneurs to have chatbots that can provide customer support 24/7 to predictive analytics that help make data-driven decisions. As well as boost their sales and marketing efforts through AI-automated marketing campaigns and content.
Gone are the days when AI was solely reserved for large corporations. Today, even startups and small businesses can leverage many AI tools! To help you do that, here are the ten best AI tools for small business and a startup!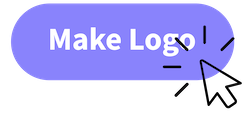 B2B Rocket
B2B Rocket is more than just a business tool. It is powered by artificial intelligence, which allows small business owners to revolutionize their sales automation from lead identification to conversion.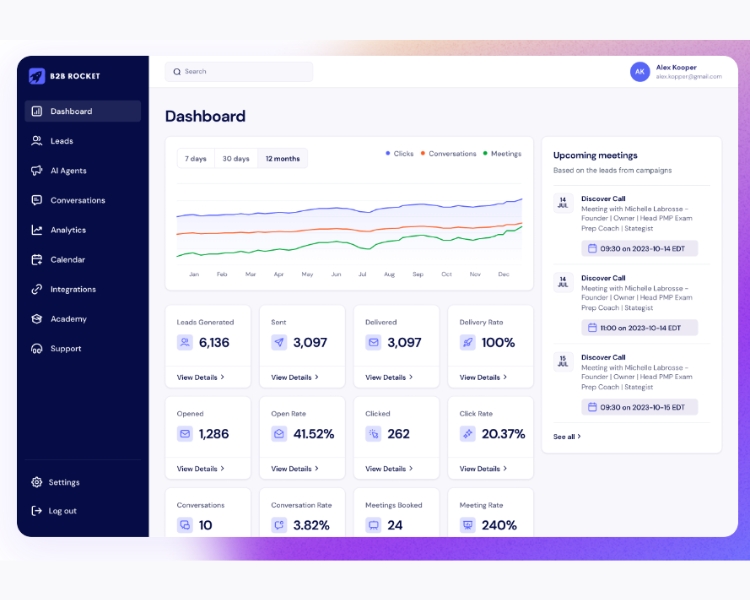 With this AI small business tool, you can book more revenue by providing customers with a meaningful and easy experience. With B2B Rocket, it's like having a cosmic map to find your dream clients among the stars!
What we love about B2B Rocket are its top-of-the-line features, including:
Sales automation
Detailed analytics
100% ON Autopilot
Automatic Sales Pitch
Availability of quality prospects
Logomakerr.AI
Another one of the best AI powered tools is Logomakerr.ai. This Ai logo maker tool is a digital designer that lets you craft a high-quality logo in no time.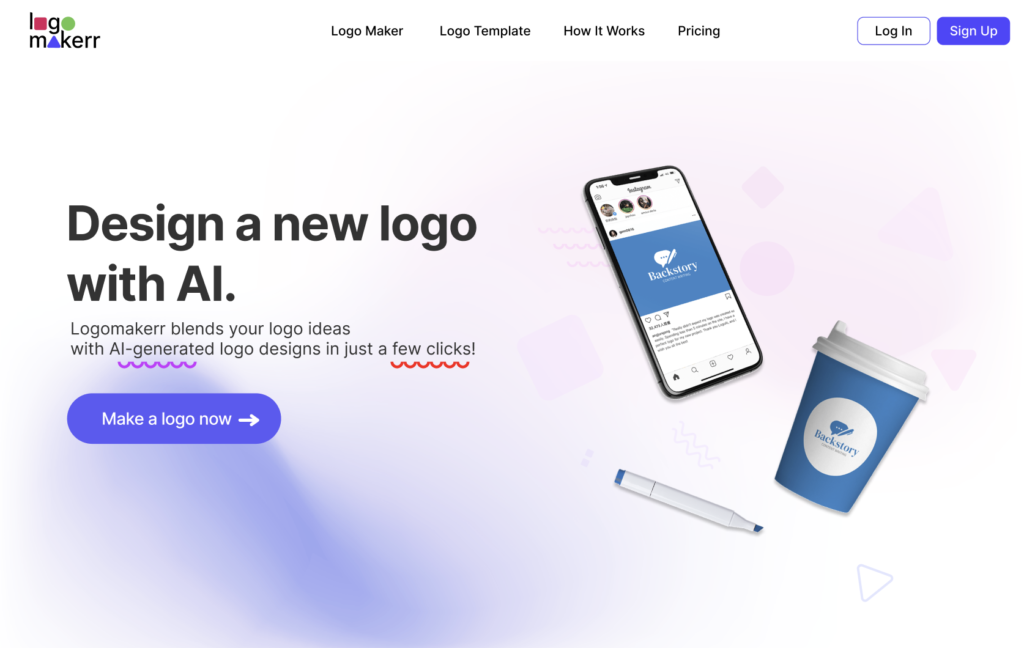 Logomakerr.ai takes the creative stress out of branding and makes your startup look like a million-dollar company.
What's more, this AI small business tool offers hundreds of pre-designed templates that you can customize using their endless symbols, colors, and typography choices!
Here's what we think you'll love about Logomakerr.AI:
A handful of pre-designed templates are available
Allows you to upload your preferred font
In partnership with Google Fonts
Digitize your old logo using Logomakerr.AI
Reasonable pricing
SayData
SayData is your friendly AI language detective. This AI small business tool is so advanced because it deciphers the emotions hidden in your customer feedback and market chatter.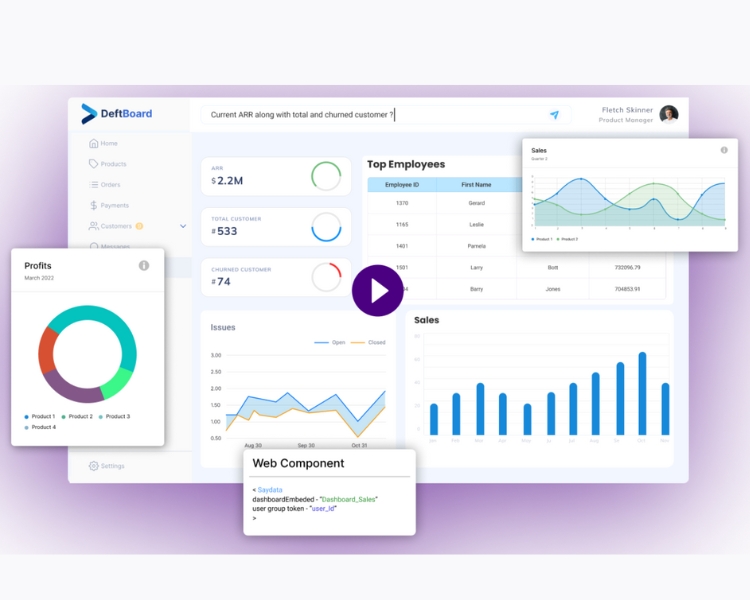 After that, the tool will turn this gibberish into actionable insights, letting you know how to turn a new leaf towards business growth!
Features of SayData:
Integrated AI-driven analytics
Non-complex SQL queries
Customized customer data, dashboards, and reports
White-label analytics
Reply.IO
Nothing beats a personalized customer experience and engaging with your audience in multiple channels. Luckily, with Reply.io, you can have the best of both worlds! This AI small business tool knows exactly when to nudge, when to charm, and when to seal the deal.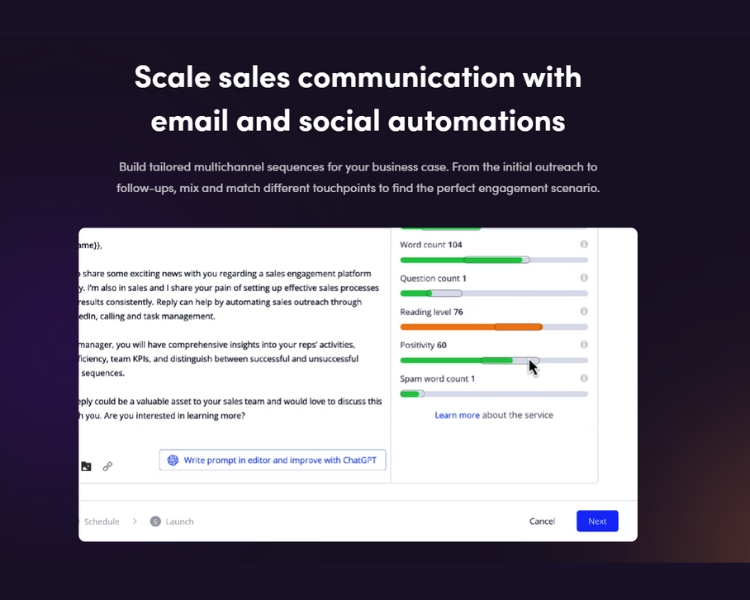 Features you'll love about Reply.io:
Email search and name-to-email extension
Social work automation with personalized videos
AI answers the emails and book your meetings
Reports and analytics with AI email assistant
Tiledesk
Get ready to easily win over your customers by utilizing Tiledesk! This AI tool is perfect for businesses that want to design, test, and launch their chatbots and get unified messaging with easy integration on different platforms, including Facebook Messenger and WhatsApp.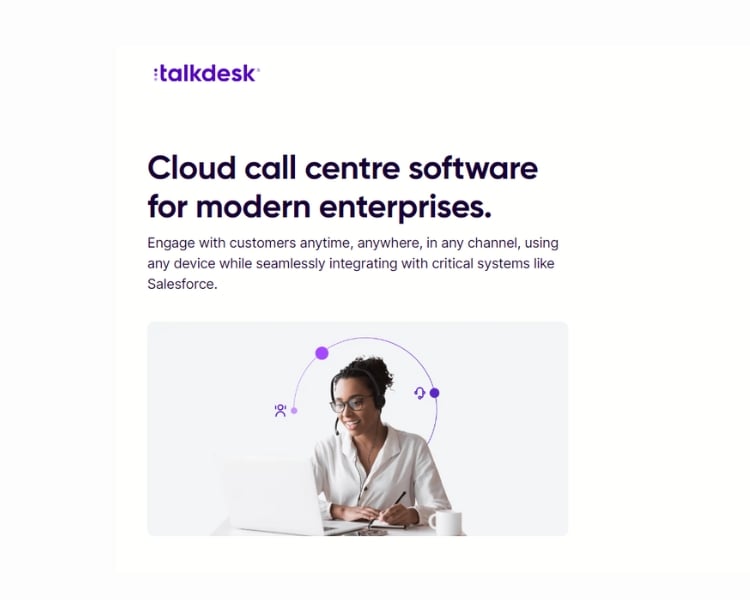 Why you'll love Tiledesk:
Automate conversation
No coding skills required
Allows you to showcase products in no time
Offers Generative AI Chatbot
Mixo
Mixo is a website generator that never sleeps. With a simple, short, yet informational description of your startup business, this AI tool will create tons of landing pages, email signup forms, and everything your new website needs to get your business off the ground!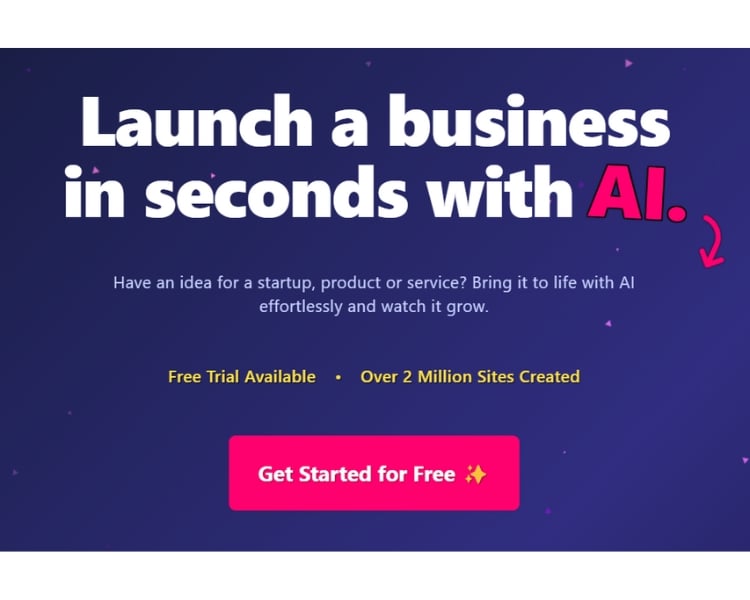 Best Features of Mixo:
No code or design is required
Customize your website in just a matter of seconds
Offers integrated subscriber management tools
Trusted by world-renowned business task hubs, including Slack and Eventbrite.
Bitskout
A back office is essential for small businesses, especially if the organization keeps growing daily – kudos! Given this, you need an AI software platform to manage your business's back-office, repetitive tasks without the extra cost!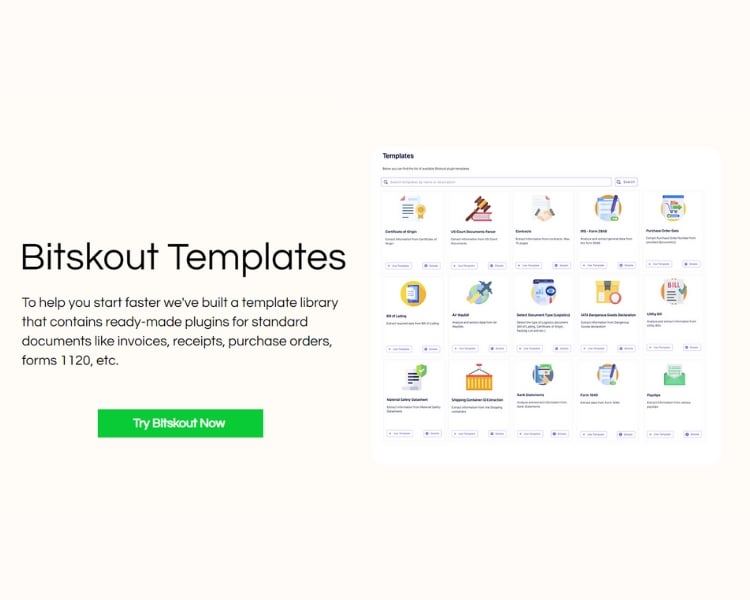 Say hello to Bitskout – an AI-powered tool that allows you to create plugins, extract data from emails, craft an invoice, purchase orders, and write your bank statements in less than 10 minutes!
What we love about Bitskout:
Allows you to test plugins directly
With over 40 templates for you to start
Offers free trial
Stellar AI
Another top-notch AI small business tool on our list is Stellar AI. This tool crunches numbers, spots trends, and offers insights that help you confidently navigate the business galaxy. The platform even offers a free demo to see if it best suits your business!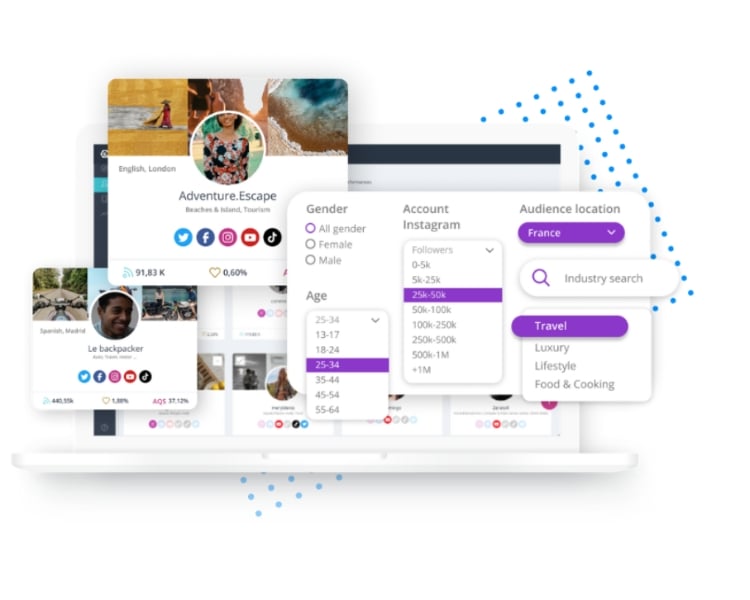 Best features of Stellar AI
Data-driven business health summaries
Digests insightful recommendations to drive business growth
Sapling
Sapling allows you to let your audience feel royalty from day one. With this AI business tool, you can chat, email, or call your customers with a composed response. It also provides real-time messages that you can customize whenever you are launching a new product or have some exciting news to share!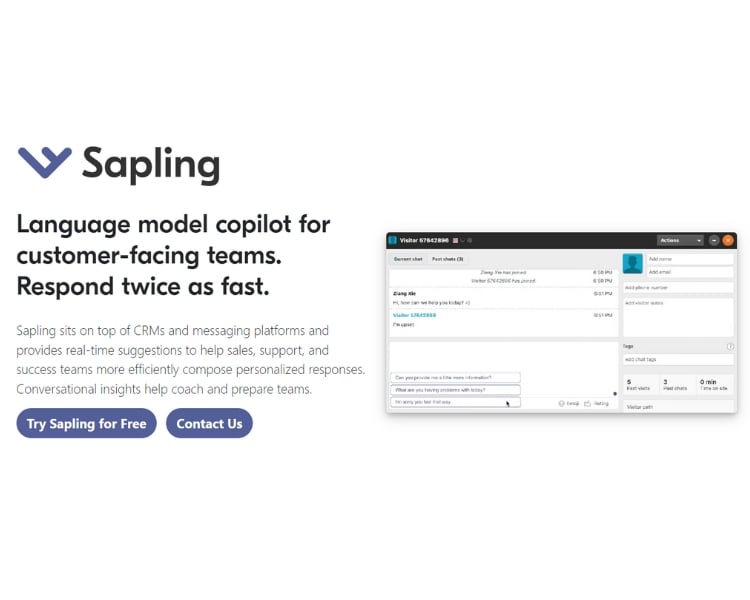 Why we love Sapling:
Language model copilot
You can respond to your customers simultaneously
Autocomplete technology
Improve grammar and message quality
Tability
Last but not least is Tability. This AI business tool is like the GPS for your business goals. It shows the way and gives you a sneak peek into the journey. It's the road trip planner for your startup's success, complete with data-driven pit stops!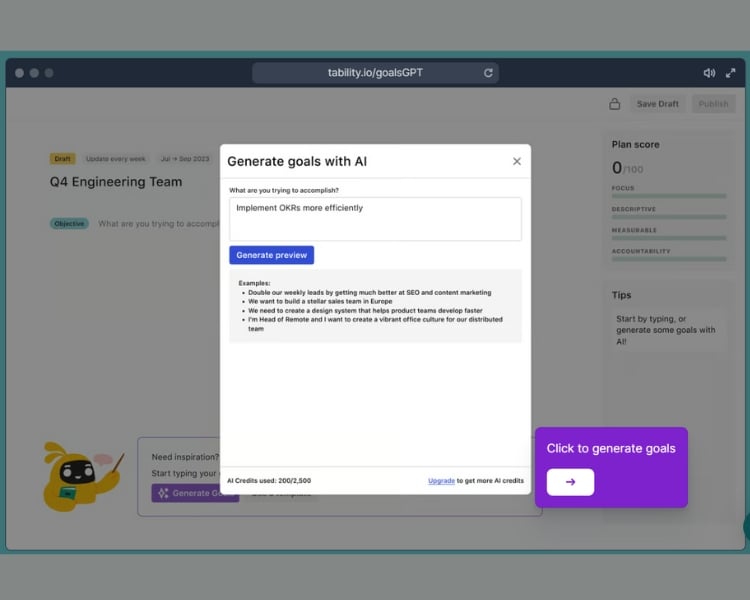 Here are the features of Tability we think you'll love!
Easy-goal setting
Compare OKrs
Instant reports and presentation mode
Stay in touch with your team
Going to Use Ai Tools For Small Business You're Planning to Put Up?
Embrace AI's possibilities, and watch as your small business or startup achieves new heights. Remember, the future is AI-powered, so why not harness its potential today?
If you think that we are missing your AI tool and you think that your tool could be one of the Top 10 AI Tools for a Small Business and Startup, please write to us at [email protected]