Modern branding is unique and diverse. Today, brand logos have all kinds of symbols, some of which are hidden and some of which aren't. Everyone aims to accurately reflect the essence of their brand and deliver an inspiration or a key message.
A smile is undoubtedly one of the coziest and friendliest elements you can put in a logo. When your audience sees it, it can easily attract and easily-recognize a great deal of customer confidence and reliability in your brand.
Using a smile as the primary symbol, let's look at the top five most famous logos with a smile on them, and how can an Ai logo maker help. Let's begin!
Why Are Smile Logo Designs Good For Your Company?
One of the reasons why smile logo designs are good for a certain brand is because they are memorable. Meaning, when people see your smile logo, they will instantly remember your brand and what it represents. Additionally, smile logos are cheerful, which can help create a positive image for your business. 
How Can You Create A Smile Logo?
There are a few different ways that you can create a smile logo. One popular method is to use vector software, such as Adobe Illustrator or opt for online tools and vectors that you can use to create your logo.
As such, royalty-free smile logo designs are also available on many websites such as logo creators and software.
You can also find logo inspirations and illustrations on logo apps such as Logomakerr. From there, you can choose from any category and customize your graphics.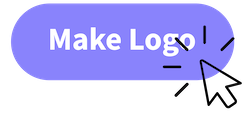 Top 5 Famous Smile Logo Ideas
Since a smile logo can have similarities with the others, it can be tough to create one that would stand out. But, these five famous brands created a style that makes them different from the rest.
Amazon smile logo
The Amazon Smile logo is one of the world's most famous logos that uses a smile sign. Amazon is a multinational corporation headquartered in the United States that sells various products and services online.
Additionally, it is a frontrunner in the business of selling mass-market goods through the use of online services. The bright orange smile is hidden in the yellow arrow that points from the letter "A" to the word "Z." The stylized arrow perfectly captures the company's mission of providing happy experiences to customers worldwide.
Colgate
Colgate, whose logo also features a toothy grin, is a multinational corporation that manufactures soaps, pet food, and household chemicals in addition to a wide variety of oral hygiene products like toothpaste, mouthwash, and toothbrushes.
Although Colgate operates in various fields today, you can clearly see in its bold red logo that it is known as the supplier of a healthy, white smile.
Colgate's stylized smile underline is the most arched of all the other brands that use it in their logos; as a result, it is the brand that most obviously resembles a smile at first glance.
Goodwill Smile Logo
Goodwill Industries International is a nonprofit organization that provides job training, employment placement, and other services to people who have difficulty finding work. The company operates in the United States and Canada, and the Smile logo represents the company's mission of helping people achieve their full potential through the power of work.
Its logo, which features half of a smiling face, is rendered in a calm and professional color scheme of blue, black, and white that evokes a sense of trustworthiness.
Smile Expo
In contrast to the austere Goodwill logo, the friendly expression represents the company's dedication to its employees and the importance it places on their personal development. The letter "G" features the smiley face once more.
Smile Expo, a global event organizer, is the most apparent, no filter, smile logo on this list. The orange and white color scheme is exactly what the logo expects, and there are no hidden elements or meanings behind it.
The smile line of the gradient smiling emoji has been lengthened, creating the appearance of a swirl in the circle and giving the emoji, which is enclosed in a square frame graphic, the appearance of a "never-ending good mood."
And yes, this is what the business does—it gives its clients every tool at their disposal to ensure that their celebrations, creatives, and mood will always be remembered.
Talk about a no filter business!
Telenet
Telenet, Belgium's largest cable broadband provider, features a smile logo in yellow and black. Its services include analog and digital cable television and fixed and mobile phone services.
The business uses a flat square icon with a stylized winking emoji. The smiling logo is counterbalanced by a simple and subdued logotype in gray, and this balance lends the entire composition and appearance that looks even gentler and more compassionate.
What are the Benefits of Having a Smile Logo?
When it comes to business, a smile logo is one of the most effective ways to show your customers that you are a positive and happy company or offer something optimistic that could impact people's lives.
Having a smile logo can make your customers feel more comfortable and trusting, leading to more sales and a better reputation.
Additionally, which business doesn't want to breathe a little bit of life into their logo? By incorporating a smiley face on your logo, you not only show your potential customers that you are approachable, but you also tell the world that your brand exists for more than just sales.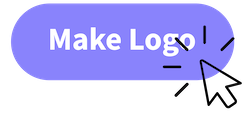 It's Time to Add a Smile to your Business!
A smile logo is a great way to show your customers that you're happy to serve them. It also projects an image of friendliness and approachability.
If you're ready to create a smile logo for your business, we have some tips to help you get started. Remember, the most important part of designing any logo is capturing the essence of what your company represents.
So, start by brainstorming what words or phrases come to mind when you think about your brand. Once you have a good list, it will be easier to find visuals that reflect those ideas. 
Use our logo maker to create a distinctive logo that conveys your brand's values and differentiates you from competition.
Or you can always opt for the help of any professional designers for a better output. If you can't afford them, logo makers that can help you create a project of a lifetime!
And don't forget to have fun with it! The best logos are unique and memorable, so let your creativity shine.
Are you excited to put a smile on your customers' faces?