Does it seem like our previous 'edit' or 'customize' button isn't enough to fulfill your dream logo?
Well, we're happy to introduce the newest feature of Ai Logo that will let you have more control of your logo customization. Now, you can directly customize logo with different design elements such as color, font, and layout.
This is a great way to add a personal touch to your brand, and it's super easy to use. In fact, designing a logo has even more fun and enjoyable!
So, read on for the step-by-step guide to help you get started!
Step-by-Step Guide to Customize Logo at Logomakerr
Before we get started, let me give you a brief overview of Logomakerr. Have you heard about any free logo creator or free logo maker tool before?
Well, we're no different. Just remove the word 'free,' and you're good to go!
Nah, just kidding! 😜
We allow every user to create a logo on our online logo maker for free! But once they decide to purchase and download them, that's the part that we'll require each one to choose a package that they'd be most comfortable at.
Anyway, let's get back on track and learn how to edit or customize your logo with us!
Step 1: Type in your brand name
Once you visit Logomakerr, simply enter your logo name at the search bar, and click the 'make logos' button to generate thousands (or even unlimited 😉) of ready-made templates.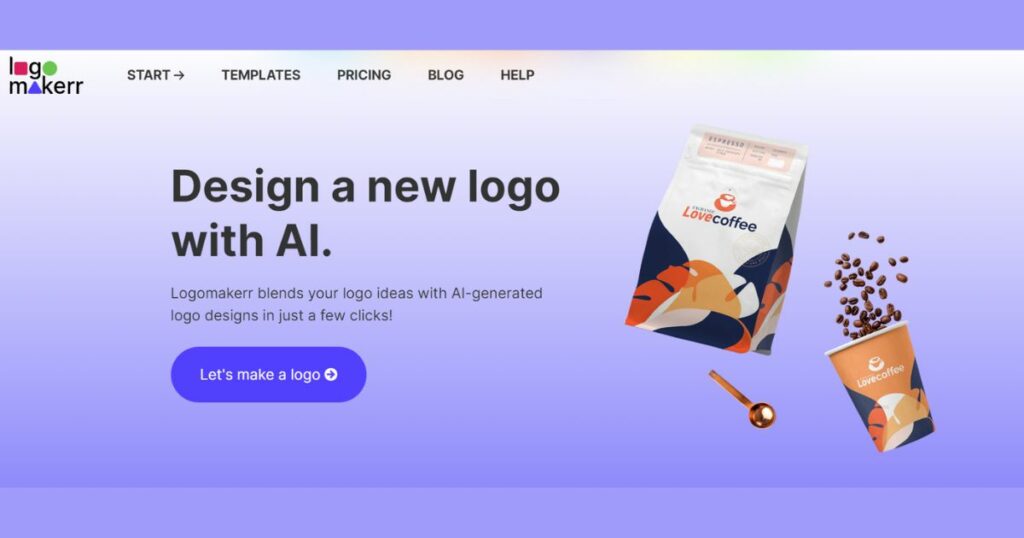 For this scenario, let's use the word, Graffiti Teamwork.
Step 2: Choose and Scroll Through Available Ready-Made Templates
At this point, you're now redirected to choose among the ready-made logo templates available powered by our Ai-powered logo generator.
The designs and placement of texts, fonts, and even colors are all different. But, if you can't choose among any of the first results, you can always click on the "see more logos."
After choosing your preferred template, you can now click on the 'edit' button and start editing!
Oh, and before I forget, there are customization options in the upper section of the page. These options (name, slogan, color, fonts, symbol) allow you to include only the options that you like best.
Although it wouldn't filter everything, your chosen feature has most of the results.
For instance, let's say you choose the 'warm color.' Then, most of the output will turn on the 'warmer' tone, but there will always be a few that may not be considered a 'warm color.'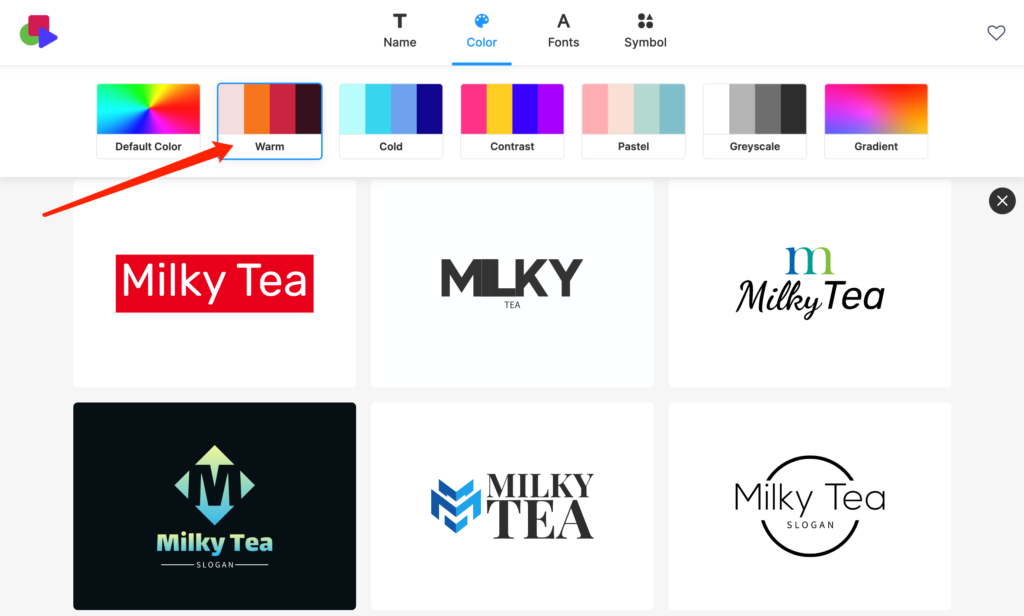 Step 3: Editing Part
Welcome to the editing dashboard!
Basically, you have four options – style, layout, fonts, and colors for a custom logo.
Style: this allows you to change how the whole thing was designed.
Layout: Change the letters' positioning, slogans, and other aspects.
Fonts: this gives you a couple of options for your logo designs' lettering.
Colors: choose among the colors available for your text letters and background.
On the left side of the dashboard, you can also see the suggestion our Ai provides you with. But here's the best part!
You can specifically edit the specific parts when you click on the logo itself. For instance, you can change the colors of the symbol, text, or background separately.
Moreover, you can also click on a specific part like the logo itself or the slogan. From here, you can change the font, spacing, alignment, and a few more parts!
Step 4: Save and Download
Finally, it's all about saving and purchasing what you designed 😉.
You can choose among the three packages ranging from the Basic – $29, Professional – $59, and Brand – $99. All of which have different inclusions and logo files available!
But, the logo animation and social media package are only available at premium pricing.
Worth it? Definitely!
So What Are You Waiting For?
Logomakerr will definitely help you kickstart your branding and create your own logo design that you've always dreamt of.
So, if you're a startup or small business looking for the best way to make a professional logo or even just a filler once just to kickstart, then you're in the right place.
Simply follow all the steps above, and you'll have your logo creation in no time!
With just a few clicks of the button, it only takes minutes to make a logo, download your logo, and create a brand that will surely last!